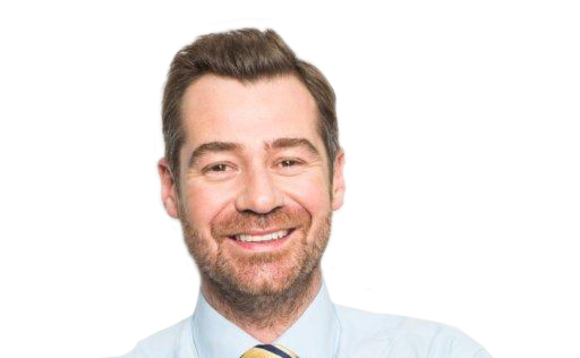 The Pensions Regulator's 2022 annual funding statement (AFS) strikes a "good balance" and has been welcomed by the industry.
The regulator published its AFS this morning (27 April), reminding trustees they should be alert to funding, investment and covenant positions being more volatile and potentially changing more quickly in the current economic climate.
Association of Consulting Actuaries chair Patrick Bloomfield said the 2022 AFS struck a "good balance" across the range of circumstances UK schemes and businesses are finding themselves in.
He said: "I'm impressed with TPR's ability to cover all the bases in a digestible way, including Ukraine, high inflation, Covid-19 and Brexit.
"The emphasis on trustees tuning into to how their scheme's sponsor is coping is spot on. TPR's messaging is suitably nuanced, ranging from struggling businesses being given breathing space on contributions, to thriving sponsors treating their scheme fairly when paying special dividends."
Bloomfield added: "The 2022 AFS marks a subtle but important shift in focus for TPR and UK schemes as a whole. Where past messaging has centred on repaying deficits, this year's statement speaks to schemes who have reached full-funding and are on track. It's helpful to see TPR call this out, encouraging trustees' forward-thinking on long-term funding targets, journey plans and contingencies.
The Association of Professional Pension Trustees (APPT) also welcomed the regulator's statement and its emphasis on risk management.
APPT chair Harus Rai said: "The AFS is a reminder to our members of the responsibilities professional trustees have when managing and running their schemes."
Mercer chief actuary Charles Cowling agreed this was a timely reminder.
"TPR rightly emphasises the expectations for strong governance and integrated risk management that it has promoted for some time," he said. "The crucial point is that even the best prepared schemes need to review arrangements and ensure they are still meeting these expectations given the current economic and geopolitical backdrop. Schemes that are less well prepared are going to need to come on board quickly and will likely to be forced to do so when the new funding regime comes into force next year."
Aon partner and head of UK retirement policy Matthew Arends added the statement should come as no surprise to schemes.
He said: "The annual funding statement is now established as effectively an annual risk management statement - containing as much focus on covenant as funding and investment risks. There should therefore be no surprises or significant change for well-governed schemes which have already considered the impact on their risks from Covid-19, Brexit and the geopolitical climate.
Barnett Waddingham also thought TPR's approach was 'unsurprising' given the background of exceptionally high levels of current inflation, the conflict in Ukraine and slow economic growth.
Partner and head of actuarial consulting Paul Houghton said; "Unsurprisingly, the regulator has gone for a 'remain on high alert' message for trustees for this annual statement emphasising the importance of a robust approach to risk management particularly covenant and scenario modelling."
Despite this, Houghton said, while TPR highlights the importance of schemes understanding downside risks, such as the potential negative impact of high inflation on a sponsor's business prospects, it was also important for schemes to be alive to opportunities in the current climate.
Employer covenant
Dalriada Trustees professional trustee Adrian Kennett said the AFS was particularly relevant for trustees with valuation dates between 22 September 2021 and 21 September 2022 - the tranche 17 schemes - as it recognises the pressures and uncertainties trustees are facing, and the potential impact of this on their pension scheme funding and employer covenant.
Kennett said: "Dalriada welcomes TPR's recommendation that employers provide trustees with financial projections and business plans during these uncertain times. We believe that ongoing dialogue and collaboration with scheme sponsors is vital to properly assess the overall impact of the current uncertainties on the scheme's funding and the sponsor's business, allowing trustees to act quickly and in the best interests of scheme members and other parties."
Employer Covenant Practitioners Association chair Karina Brookes was also pleased that covenant considerations remained "front and centre" with respect to TPR guidance.
She said: "In a period with significant market uncertainties following Brexit, Covid and now the ongoing conflict in Ukraine, it remains more important than ever that trustees and sponsors engage in regular meaningful dialogue about the impact of events on the covenant and consider a range of scenarios."
Life expectancy
XPS Pensions Group head of demographics Dan Auton said a key piece of guidance from the AFS was that trustees should be careful when considering the ongoing impact of the pandemic on life expectancy - telling trustees that any adjustment reducing benefits costs by more than 2% will require strong evidence.
He said: "While a 2% reduction in liabilities is slightly below the average best estimate impact we are seeing across schemes - our best estimate range is 1.5-3% - we support the view that a reduction in liabilities should be based on robust analysis as the impact can vary greatly between schemes."
Houghton agreed the clearer messaging on setting mortality assumptions - with the regulator suggesting it will not intervene where schemes choose to reduce life expectancies and the resulting impact on scheme liabilities is less than 2% - was welcome.
He said: "This should empower trustees and sponsors to review life expectancy assumptions considering the pandemic in the context of their own circumstances."
PwC pensions director John Dunn said if all schemes reduced their liabilities by 2%, it could have a significant impact on schemes.
He said: "Based on the PwC pension trustee funding index, if all 5000-plus corporate defined benefit schemes decreased their liabilities by 2%, this would be equivalent to around a £30bn total reduction."