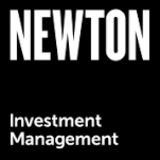 Industry Voice Video: Climate call to action
In 2018 we wrote a letter, supported by 60 asset managers and owners, urging the oil industry to take more action on climate change. What was the outcome?
What's the issue?
At Newton, we believe active investment plays a crucial role in identifying the future risks and opportunities of climate change for investors. Where we believe companies are ineffectively managing their climate-related risks or opportunities, we will engage to seek further information and more comprehensive action. One recent example provides a good case study of collaborating with other investors to create a wide-reaching, global impact.
How did we engage?
In the run-up to the oil companies' 2018 AGMs, we wanted to strongly encourage the oil industry to take full responsibility for its emissions and to improve the transparency of reporting in this area. As members of the Institutional Investors Group on Climate Change (IIGCC), we have been supporting the Climate 100+ campaign to target the 100 most significant contributors to climate change. Across the whole of Newton, we own securities in fewer than ten of these companies. We carry out engagement work with these businesses at an individual level, but we wanted to make a bigger impact. To do this, we collaborated with our industry contacts to garner support for a public letter. We believe that collaboration of this sort is an effective way to maintain pressure on the industry, and that it bolsters the overall campaign for greater climate change awareness. Responsible investment analyst Victoria Barron worked alongside her counterparts at Legal & General Investment Management to rally other investors to support these aims.
What was the outcome?
The outcome of this work was a letter,1 supported by 60 asset managers and owners with combined assets of over $10.5 trillion. The letter gained excellent traction in the global press, first being published by the Financial Times and then by other media outlets including The Wall Street Journal, Bloomberg and Reuters. Crucially, we were particularly pleased to hear from Christiana Figueres (chair of the Paris COP21 negotiations) that the letter was discussed by large oil company CEOs.
The letter urged the oil and gas industry to be more transparent and take responsibility for its emissions. Given that some of the largest oil and gas companies held their annual shareholder meetings in the weeks following the letter's publication, it was an opportune moment for these companies to raise climate change issues and position themselves for a low-carbon future. In particular, we discussed a vote at Royal Dutch Shell's meeting on which investors would be deciding whether the company should set firm carbon emissions targets in alignment with the Paris Accord. We also encouraged all companies in this sector to clarify where they see their future in a low-carbon world, including concrete commitments and actions to improve climate change issues.
In 2019, we used our voting power to table a resolution at BP's AGM, calling for the company to address its emissions and share its business model for a low-carbon world. The resolution passed with 99.1% support, making clear how important these questions are to shareholders.
With many investors embracing their responsibility to support the Paris Agreement, it is time for oil and gas companies to do the same. Climate change remains a key area of focus for us, and the work we have undertaken with the oil and gas industry shows our commitment to creating positive change and productively engaging with companies to improve outcomes in this area.
Below is the list of all asset managers and owners who supported the letter to the oil and gas industry in 2018:
Aberdeen Standard Investments
Axa Investment Managers
BNP Paribas Asset Management
ACTIAM
Aegon NV
Amundi Asset Management
AP7
APG Asset Management
ASR Nederland NV
Aviva Investors
BMO Global Asset Management
Brunel Pension Partnership Ltd
CCLA
Central Finance Board of the Methodist Church
Church in Wales
Church of Scotland Investors Trust
Ecofi Investissements (Credit Cooperatif Group)
Elo Mutual Pension Insurance Company
Epworth Investment Management Limited
ERAFP
Ethos Foundation
Fidelity International
Handelsbanken Asset Management
Hermes Equity Ownership Services
HSBC Global Asset Management Ltd.
Investec Asset Management
Kames Capital
Kempen Capital Management
Legal and General Investment Management
LGPS Central Limited

Local Government Super (Australia)
M&G Investments
Merseyside Pension Fund
Miller/Howard Investments
Mirova
MN
MP Investment Management
NEST
Newton Investment Management
NN Investment Partners
OFI ASSET MANAGEMENT
Old Mutual Global Investors
Old Mutual Investment Group
Ostrum Asset Management
P+ (DIP/JOEP)
Pædagogernes Pension
PGGM
PKA
Rabobank Pension Fund
Robeco
RobecoSAM
Sarasin & Partners LLP
Schroders
SKY Harbor Capital Management, LLC
Southward Council
Storebrand Asset Management
Trillium Asset Management
Unigestion
United Reformed Church Ministers' Pension Trust
USS
1 https://www.ft.com/content/fda63c26-5906-11e8-b8b2-d6ceb45fa9d0 - published 18/05/18
Published onSeptember 30th, 2019
Important information
This is a financial promotion. This document is for professional investors only. These opinions should not be construed as investment or any other advice and are subject to change. This document is for information purposes only. Any reference to a specific security, country or sector should not be construed as a recommendation to buy or sell investments in those countries or sectors. Please note that portfolio holdings and positioning are subject to change without notice. Issued in the UK by Newton Investment Management Limited, The Bank of New York Mellon Centre, 160 Queen Victoria Street, London, EC4V 4LA. Registered in England No. 01371973. Newton Investment Management is authorised and regulated by the Financial Conduct Authority, 12 Endeavour Square, London, E20 1JN.