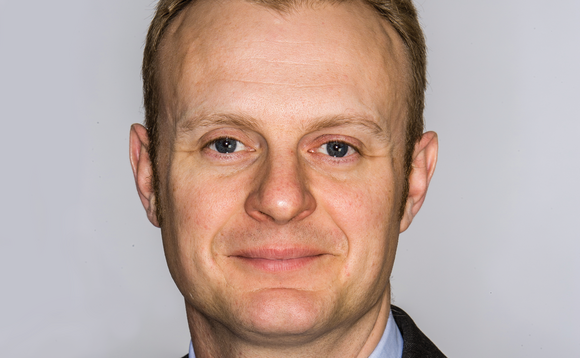 Jon Bell of Newton discusses achieving income objectives in a low interest world
Since defined contribution (DC) pensions will become the key source of income for the majority of retirees over the coming years, it is natural that pension providers and asset managers have focused on developing default solutions that provide a reliable income. Members' drawdown requirements will vary greatly, depending on each individual's financial circumstances and lifestyle choices. Nevertheless, one can assume that many investors approaching retirement will want peace of mind from a portfolio that will provide a consistent, predictable income stream over the long term, while seeking to avoid permanent diminution of capital for as long as possible.
Delivering such an income from investments is clearly a challenge in today's low interest-rate environment. Traditionally, schemes might look to fixed-income assets, such as government and investment-grade corporate bonds. However, the extraordinary current investment backdrop, which has only been exacerbated by the unprecedented policy response to the coronavirus crisis, has led to much of the government bond universe trading at low or even negative yields, while yields on corporate bonds in many sectors have also reached record lows. Investors could choose to increase their allocation to higher-yielding bonds, but such investments inevitably bring with them greater levels of default and liquidity risk.
While equities clearly carry a higher risk of volatility, a well-managed equity-income strategy, which focuses on the sustainability of long-term dividend streams, could offer members a highly liquid means of delivering an income that remains resilient even during challenging conditions. By employing a repeatable and active approach to security selection, and incorporating strict yield disciplines, such an approach can harness the long-term compounding benefits of dividend income. Temporary losses of capital, as long as they do not endanger the income stream, can help an investment manager to buy more of an attractive company at a lower price.
Another way to accomplish an income objective could be through a multi-asset approach that blends investments across a range of assets while giving careful and measured thought to the risk-management process. In addition to equities and bonds, such strategies can have exposure to alternative investments such as renewable energy and infrastructure assets, which can have very stable cash flows with very little sensitivity to the economic cycle. This approach, coupled with a sufficiently long investment horizon, could provide the recipe for sustainable long-term returns to help individuals fund a longer and healthier retirement.
Jon Bell is portfolio manager, equity income team, Newton Investment Management
Important information: These opinions should not be construed as investment or any other advice and are subject to change. This article is for information purposes only. Any reference to a specific country or sector should not be construed as a recommendation to buy or sell investments in those countries or sectors. Issued by Newton Investment Management Limited, The Bank of New York Mellon Centre, 160 Queen Victoria Street, London, EC4V 4LA. Registered in England No. 01371973. Newton Investment Management is authorised and regulated by the Financial Conduct Authority, 12 Endeavour Square, London, E20 1JN and is a subsidiary of The Bank of New York Mellon Corporation.