Professional Pensions spoke to BlackRock's Sion Cole about the impact of Covid-19 and the importance of tailoring solutions for schemes
What was the impact of Covid-19 on your business and on client portfolios?
Sion Cole: While Covid-19 has caused a more complicated investment environment, we are fortunate that it hasn't had a negative impact on our business. At the beginning the sales lead-time was much longer as some trustees hoped to delay the process until we could meet in person.
Now, with working remotely the new norm, clients have begun to re-engage their search for a fiduciary manager, making us busier than ever. We have seen a 240% increase in the RFPs vs last year (Source: BlackRock, 25 October 2020).
We also believe the volatility and uncertainty caused by the pandemic has led more schemes to look towards fiduciary management as a way of streamlining their governance process. We feel closer to our clients than ever, having got the opportunity to see them in their 'natural habitat' and through the increased levels of communication we have had throughout the pandemic.
In terms of client portfolios, at the end of March funding levels were down c.6% on average, but have since recovered and are now up c.2% year-to-date on average (Source: BlackRock, March 2020).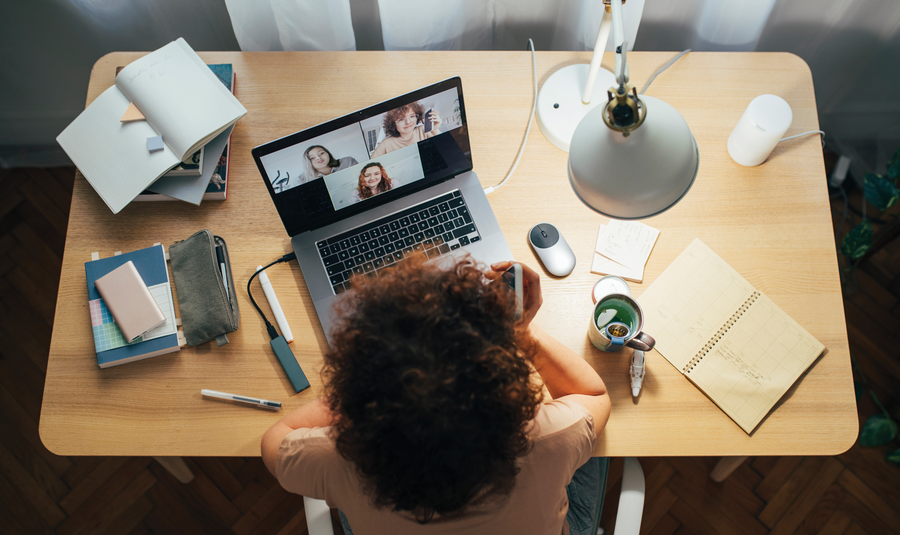 'With working remotely the new norm, clients are re-engaging their search for a fiduciary manager, making us busier than ever'
How did you respond?
Sion Cole: With both political and economic risks increasing in 2019, we had already begun to build resilience in our portfolios through more defensive positioning. For example, we unhedged all of our Japanese equities, in addition to our unhedged US equities exposure.
We also ensured that all our UK clients had interest and inflation hedge levels of at least 90% of assets. We further increased hedge ratios at the end of March, implementing a maximum under-hedge of 5% - which has helped protect funding levels from further rate falls since.
We took advantage of short-term opportunities through tactical asset allocation. For example, we re-risked portfolios at the end of March, adding 6% to equities, which were at c.30% discount. We then locked in profits on this position at the end of April, following the rebound in equities. In total, our asset allocation decisions have added 0.6% to funding levels on average, to the end of 30 September 2020.
We also strategically rebalanced back into risk. In late April we implemented a strategic re-risk by moving 2-8% into growth assets. We focused on investment grade and high-yield credit.
Looking forward, what do you think differentiates BlackRock from other fiduciaries in the marketplace?
Sion Cole: First, as the world's largest asset manager (Source: BlackRock, September 2020) our investment offering and thinking marks us out. We do not take products 'off the shelf' and blend them for different clients. We work with underlying investment teams to develop solutions solely for our fiduciary clients.
Asset allocation is the key driver of investment outcomes. Getting this right is therefore crucial. We believe we are closer to markets than anyone else, meaning we're more likely to get this right. The BlackRock Investment Institute produces proprietary research which feeds into our capital market assumptions, a major factor in our portfolio construction process.
As a firm of investors, we live and breathe markets daily, which means we are set up to react to market dynamics. The actions we took in 2019 and early this year demonstrate this. Our fiduciary clients tell us that their adoption of fiduciary management has led to not only decisions getting implemented (which would otherwise not have been taken) but that they feel more in control of their journey consequently.
Finally, our firm was built on a culture of risk management. Our investment and risk platform, Aladdin, looks at more than 2,000 risks and performs 5,000 stress tests daily. We use Aladdin to understand the risk and return characteristics of portfolios. It allows us to clearly explain the underlying drivers of performance. Aladdin provides clients with transparency, viewing their portfolio as a whole, not a sum of parts.1
''A client was concerned with ESG so we included an ESG impact fund in their alternatives allocation'
To what extent is customisation important when it comes to designing a solution for scheme clients?
Sion Cole: Every scheme has its own circumstances and requirements, which make customisation essential. This is why we build tailored solutions for all of our clients. Each part of a client's portfolio is fully integrated with the others and considered as a whole. All decisions are taking the whole portfolio and trustee objectives into account.
For example, a client of ours was particularly concerned with ESG factors so we included an ESG impact fund in their alternatives allocation. For another client we created a custom cashflow-driven investment portfolio matching their specific cashflow requirements. This would not be possible if we simply used the same building blocks for every client.
Sion Cole is head of UK fiduciary business at BlackRock
1 Risk: While proprietary technology platforms may help manage risk, it cannot be eliminated.
Capital at risk. The value of investments and the income from them can fall as well as rise and are not guaranteed. Investors may not get back the amount originally invested
Risk: This information should not be relied upon as research, investment advice, or a recommendation regarding any products, strategies, or any security in particular. This is for illustrative and informational purposes and is subject to change. It has not been approved by any regulatory authority or securities regulator. The environmental, social and governance ("ESG") considerations discussed herein may affect an investment team's decision to invest in certain companies or industries from time to time. Results may differ from portfolios that do not apply similar ESG considerations to their investment process.
This material is not intended to be relied upon as a forecast, research or investment advice, and is not a recommendation, offer or solicitation to buy or sell any securities or financial product or to adopt any investment strategy. The opinions expressed from BlackRock are as of October 2020 and may change as subsequent conditions vary.
Risk Warnings: Changes in the rates of exchange between currencies may cause the value of investments to diminish or increase. Fluctuation may be particularly marked in the case of a higher volatility fund and the value of an investment may fall suddenly and substantially. Levels and basis of taxation may change from time to time.
Important Information: This material is for distribution to Professional Clients (as defined by the Financial Conduct Authority or MiFID Rules) only and should not be relied upon by any other persons.
Issued by BlackRock Investment Management (UK) Limited, authorised and regulated by the Financial Conduct Authority. Please refer to the Financial Conduct Authority website for a list of authorised activities conducted by BlackRock.
Any research in this document has been procured and may have been acted on by BlackRock for its own purpose. The results of such research are being made available only incidentally. The views expressed do not constitute investment or any other advice and are subject to change. They do not necessarily reflect the views of any company in the BlackRock Group or any part thereof and no assurances are made as to their accuracy.
This document is for information purposes only and does not constitute an offer or invitation to anyone to invest in any BlackRock funds and has not been prepared in connection with any such offer.
© 2020 BlackRock, Inc. All Rights reserved. MKTGH1020E-1386610.