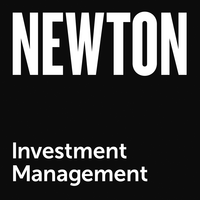 Industry Voice: Thematic investing - what is a theme?
We may have all heard of thematic investing, but what does a theme actually represent in an investment context?
As thematic investors, we are often asked about themes and the role they play in our investment process. In this series of short blogs we will address some of the key questions our clients often ask us, and we start by explaining how we define a theme.
Historically, the word 'theme' has been the subject of a whole raft of definitions that have varied according to the individual context, from academia and popular media, to politics and more recently investing. The wide variety of contexts has engendered a sense of confusion as to what a theme represents and, more importantly, how it can be measured, examined, and actioned through investment.
Over the last decade, thematic investing has gained traction globally. According to a report from McKinsey & Company,[1] the popularity of thematic investment vehicles in the US has grown despite the continuing uncertainty among investment managers and their clients as to what actually constitutes a theme, and how themes can be captured, measured and optimised for investment purposes.
Having a clear definition of a theme helps investors in identifying thematic opportunities, just as having a clear definition of a geographic area or a sector helps with identifying geographical or sectorial opportunities. Much of the existing focus among active managers on themes has centred on individual mispriced securities or on identification through sectors or geographic exposure. While that may still be a perfectly valid approach to idea generation, it is not an approach that should be applied in isolation when it comes to themes because themes are often multi-sectorial.
Disruptive structural change
At Newton, we have a clear and precise definition of what we consider themes to be, and we have a framework for evaluating how they can be exploited to seek long-term, sustainable outperformance.
Our definition of a theme is: "A disruptive structural change, driver, or manifestation of that change that we can measure and evidence, and which we believe will have a material impact on the expected returns within an investment universe."
Let's qualify this a little. What does "disruptive structural change" actually mean? In essence, a structural change can be political, economic, social, technological, or environmental; its impact will manifest across traditional economic sectors, and will be significant in magnitude and long-term in duration. By "material", we mean the potential to have a significant impact on asset prices over the long term. By "measure" and "evidence" we mean the approach employed to research and analyse the credibility of a theme.
Key characteristics of a theme
We use a mixture of qualitative and quantitative techniques to determine and measure what we call the 'key characteristics' of a theme. We split these characteristics into three criteria, and we use these criteria to determine a theme's long-term credibility and potential for investment.
1. Complexity - the breadth of opportunity across multiple traditionally defined sectors. The value chain of a theme may be comprised of companies spanning multiple market sectors. Understanding the breadth of impact is key to determining the right entry points for exposure to the theme.
2. Magnitude - the scale of impact on a security or a group of securities. The magnitude criteria allow us to examine the theme's penetration in terms of its influence on the fundamentals (such as sales or earnings) or market returns of a sector, group of sectors or cluster of stocks with exposure to the theme. This helps to identify the potential winners and losers, and, by measuring magnitude over time, we can track which sector, group of sectors or cluster of stocks are likely to prove to be the winners and losers over the longer term.
3. Duration - the timeframe over which we would expect the theme to materialise. Given our long-term investment horizon, we look for the manifestation of a theme's horizontal and vertical influences to play out over a minimum of three to five years. The impact of a thematic influence on a company's sales, profits and ultimately returns must be sustained and exploitable over a sufficiently long time period. It is this longer-term impact that we believe the wider market often fails to appreciate.
Most of our themes would be recognised by investors; it is how we incorporate them into our investment process that we believe enables us to uncover under-explored and compelling investment opportunities that may not be fully appreciated by the market.
Your capital may be at risk. The value of investments and the income from them can fall as well as rise and investors may not get back the original amount invested.
Important information
This is a financial promotion. For UK professional investors only. These opinions should not be construed as investment or other advice and are subject to change. This material is for information purposes only. Any reference to a specific security, country or sector should not be construed as a recommendation to buy or sell investments in those securities, countries or sectors. Issued by Newton Investment Management Limited, The Bank of New York Mellon Centre, 160 Queen Victoria Street, London, EC4V 4LA. Registered in England No. 01371973. Newton Investment Management is authorised and regulated by the Financial Conduct Authority, 12 Endeavour Square, London, E20 1JN and is a subsidiary of The Bank of New York Mellon Corporation. Newton Investment Management Limited is registered with the SEC as an investment adviser under the Investment Advisers Act of 1940. Newton's investment business is described in Form ADV, Part 1 and 2, which can be obtained from the SEC.gov website or obtained upon request. 'Newton' and/or 'Newton Investment Management' brand refers to Newton Investment Management Limited.
---
[1] Source: McKinsey & Company - From indexes to insights: The rise of thematic investing, December 2014