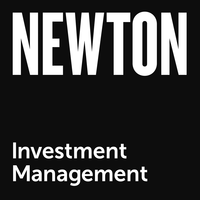 Industry Voice: The role of themes in investing
We may be familiar with the concept of thematic investing, but how can themes actually play a part in security selection?
In a series of short blogs we are addressing some of the key questions our clients often ask us about thematic investing. This time we explain how we use themes in our investment process.
A theme describes structural change in the world at the highest level. By definition, themes are broad in nature, affecting various sectors, geographic regions and demographic groups within the investment landscape. They are therefore too high-level to be uniquely measured, analysed and linked directly to the investment landscape, which is why we use a thematic framework - an organising principle which allows us to structure our ideas coherently.
A flexible and modular framework
We divide each theme into three or more sub-themes, which are narrower in nature and more detailed than the parent theme. For example, our Earth matters theme, which considers a wide scope of environmental concerns, has four sub-themes: clean energy, efficient infrastructure, electric vehicles, and resource management & recycling. The additional granularity of a sub-theme allows us to better coordinate and focus our thematic research around that specific area of a theme. However, despite being narrower than a theme, a sub-theme can, in some instances, be quite far removed from the investment landscape. Thus, to account for this difficulty and to ultimately tie the theme and sub-theme to investment ideas, we use micro-themes.
Micro-themes are where most of our idea generation and research is done. They are specific and tangible areas of a sub-theme that enable us to discover and identify investment ideas relevant to that sub-theme. For instance, in our 'clean energy' sub-theme (with parent theme Earth matters), we have four key micro-themes: solar, wind, innovative renewable strategies (such as hydro energy), and less reliance on fossil fuels.
The use of themes, sub-themes and micro-themes makes our thematic framework flexible, modular, hierarchical and granular. Its flexibility allows us to remove or add themes and sub-themes as required, without affecting any of the other themes or sub-themes. Its modular structure allows each theme to be considered as an independent component of the framework, enabling us to form theme groups that study, analyse and evidence a theme independently of other themes. The hierarchical nature of the framework (theme - sub-theme - micro-theme) provides us with the ability to move from a broad and high-level theme concept to a specific investment idea.
Our thematic framework does not mean that we create thematic universes for all themes, sub-themes and micro-themes, and invest blindly in those universes. We invest in securities which, in general, have positive thematic exposure, and which we expect to deliver higher returns than any particular comparative universe.
Security selection - a 'mosaic' approach
How do we go about determining these securities? Ultimately, it is about making a decision on the balance between valuation and risk/reward, which at Newton is informed by three key inputs - thematics, fundamentals and ESG-related considerations - a type of 'mosaic' approach. While most investors focus on fundamentals and valuation, our belief is that they do not spend sufficient time on understanding the broader thematic context for their investment. It is this inefficiency that we try to exploit through the application of our investment process.
In general, once a theme has been researched - which entails consolidating different data points from different databases, answering statistical questions, and creating a thematic universe using different data science methods - we identify, from that universe, securities that pass our 'test', and which we believe will have higher returns than the broader individual thematic universe(s) in the long term.
Our approach to security selection means that a security needs to be analysed on all three components:
1. Thematic exposure (to one or more themes).
2. Fundamental research analysis: Our research analysts are sector specialists, and take into consideration all relevant characteristics, including business models, management, growth prospects, and debt profiles.
3. ESG analysis: This is conducted by our responsible investment team as an integrated part of our investment process.
One further point to emphasise is that the path from a theme (or a thematic idea) to a security is not always linear. Often, members of our investment team come across promising securities that they have analysed using our mosaic approach.
This leads to a process of understanding that security from a thematic perspective and identifying if there are key trends from which the security will benefit in the long-term that we have not already considered in our thematic framework. If this is the case, a new idea for a theme may be created, which can lead to the identification of other securities that might benefit from that new theme.
In short, we incorporate themes into our investment approach via a flexible bottom-up and top-down approach, and we do so by combining the skills of our global research analysts and our quantitative and data science researchers.
Your capital may be at risk. The value of investments and the income from them can fall as well as rise and investors may not get back the original amount invested.
Important information
This is a financial promotion. For UK professional investors only. These opinions should not be construed as investment or other advice and are subject to change. This material is for information purposes only. Any reference to a specific security, country or sector should not be construed as a recommendation to buy or sell investments in those securities, countries or sectors. Issued by Newton Investment Management Limited, The Bank of New York Mellon Centre, 160 Queen Victoria Street, London, EC4V 4LA. Registered in England No. 01371973. Newton Investment Management is authorised and regulated by the Financial Conduct Authority, 12 Endeavour Square, London, E20 1JN and is a subsidiary of The Bank of New York Mellon Corporation. Newton Investment Management Limited is registered with the SEC as an investment adviser under the Investment Advisers Act of 1940. Newton's investment business is described in Form ADV, Part 1 and 2, which can be obtained from the SEC.gov website or obtained upon request. 'Newton' and/or 'Newton Investment Management' brand refers to Newton Investment Management Limited.