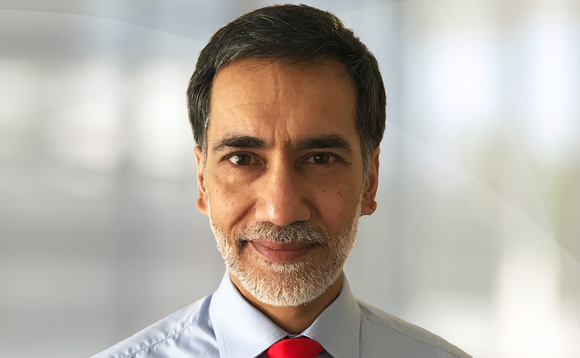 Ali Tayyebi of Barnett Waddingham suggests plans to get ready for valuation
With a return to office working after almost 18 months, I have a strong desire to reimagine and reset the way I work. I understand this is not uncommon. It's not been pleasant but the pandemic has naturally forced us to try different ways to work effectively and challenge, change and reprioritise our approach - and for the better, in many respects. Time to reset.
I believe defined benefit (DB) trustees and sponsors have been given a similar opportunity to ensure they have an approach to their journey plan that has a more enduring quality. The majority of schemes are likely to find their funding position is now better than before the start of the pandemic, so there is a relative position of strength from which to better navigate the rest of the journey. The implementation of The Pensions Regulator's (TPR) code of practice on funding has been delayed, but it is coming. It will formalise schemes' need for a clear long-term objective that combines a low-risk funding target with a correspondingly low-risk investment strategy.
This will be a significant development because (for schemes closed to new joiners) it will 'hard code' a fixed date by which a typical scheme will not only have to achieve full funding on a suitably prudent set of assumptions, but also a correspondingly low-risk investment strategy. This makes it important to consider the 'shape' of the risk-taking over time. Taking a high degree of risk in the earlier part of the journey with a view to de-risking towards the end may expose the scheme to increasingly volatile contribution requirements over shorter periods. A moderate degree of risk for a longer part of the journey may be a more desirable approach, so getting that strategy right will be critical. The good news is a number of levers are available to maximise the chances of achieving your goal, in a way that is affordable and efficient in terms of the proportion of the burden which is placed on potential sponsor contributions.
Plan and prepare
First, there needs to be a clear definition of the long-term objective in terms of the funding target and investment strategy. Whether or not that objective is equal to buyout is really a question of how the trustees and the employer want to fund for that subsequent gap between a low-risk, low-dependency state and buyout. In some cases, buyout might be the joint objective up front and the employer may be prepared to fund for that gradually over time. In other cases the gap could be bridged through a combination of gradually increasing scheme maturity and returns on a low-risk investment strategy. In these circumstances it makes more sense to have buyout as a secondary target, rather than the formal funding target submitted to TPR.
The key here is a mindset of ensuring there is a steady but relentless improvement towards a low-risk long-term objective. This path may be much more within the reach of most schemes with a combination of due preparation and fresh thinking.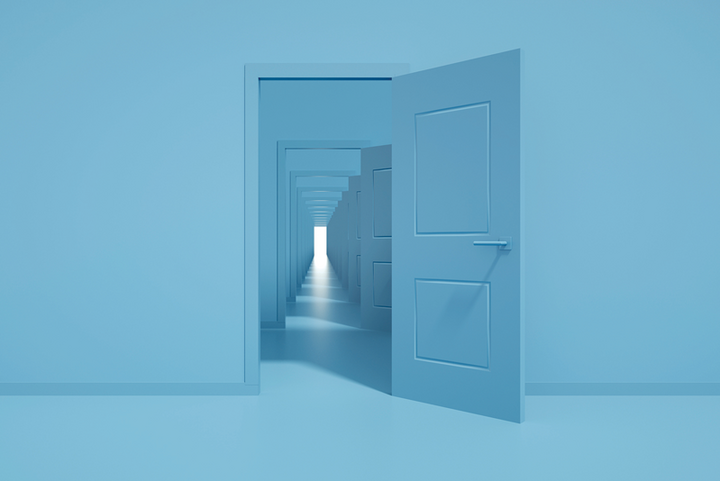 On the fresh thinking point, it may be sensible to revisit the question of whether the combined approach to the discount rate and investment strategy is supporting the right balance between the risk now and the risk in the longer term - in particular, whether more risk than needed is being taken in the earlier part of the journey. For example, is the approach of offsetting high risk in the investment strategy with a high margin of prudence in the funding assumptions actually in anyone's interest? Is it creating the potential for extra upside that may not be needed (because there is enough time available to take a steadier approach) while not really protecting against the extra downside? Would a lower risk approach with a reduced margin of prudence supplemented by a contingent contribution mechanism be a more secure approach and more efficient on sponsor contributions?
Whatever the plan, trustees and the sponsor need to be prepared to act opportunistically. This means having agreed a clear vision of the interim steps and of when those steps would be implemented. Specifically:
• what are the intermediate steps in the investment strategy?
• what is the funding level trigger for implementing those intermediate steps?
• would partial buy-ins or longevity transactions be part of those intermediate steps?
• what is the role of member options/liability management exercises? Is this going to be a key lever in meeting the long-term objective or do trustees just want to ensure that members are afforded a basic level of flexibility for today's environment?
How BW can help
It also means having a funding monitoring system tailored to your precise needs. To help you achieve this our real-time strategy monitoring system, Illuminate Monitor (www.barnett-waddingham.co.uk/illuminate-overview), gives you the information to check you are on course. It combines funding, investment and covenant information to give an integrated approach.
Behind that sits our DB Navigator framework (www.barnett-waddingham.co.uk/db-navigator-interactive-overview), which ensures all aspects of your plan from the strategy to the implementation, and across all your advisers, support each other and move forward coherently .
When do you start?
Well, if the target date for the low-dependency state is based on the scheme reaching significant maturity (or it could be sooner!) then this depends on the scheme's membership profile and not the valuation cycle. Even for schemes that do not have a valuation for a year or two it might be wise to take the opportunity to get a head start.
Get the latest BW updates at: contact.bwllp.co.uk/signup