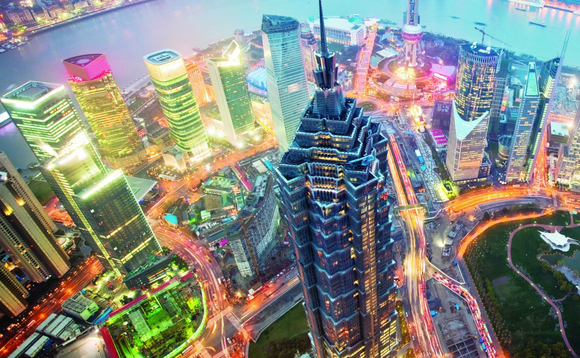 As China seeks to restructure its economic model, Newton's Brendan Mulhern assesses the outlook for DC investors
Having led the global economy out of the 2020 recession, China has struggled to maintain its standing with investors in 2021. Various high-profile businesses and industries, not least large technology companies, have been subject to a tightening of the regulatory screws. The declining fortunes of property developer Evergrande, and Beijing's unwillingness to pump the property sector for economic growth, exemplifies the Chinese government's continued push to move its economy away from debt-driven construction towards consumption.
Against this backdrop, it is increasingly probable that China's economic growth will slow significantly. The rapid expansion of bank credit has led to China accounting for over 50% of the increase in the world's money supply in US dollar terms since 2009, thus making it the primary source of incremental liquidity. Chinese individuals and institutions have been major buyers of everything from property and global equities to fine art and cryptocurrencies. A slowdown in China's credit growth will see its contribution to the secular bid for assets wane. It will also affect non-financial asset prices, with China by far the largest consumer of many commodities.
The first-order effect of a slowing China would therefore appear to have the potential to be disinflationary. However, recent years have seen a move towards increased government intervention within western economies, a willingness to use central bank balance sheets to finance fiscal deficits, and growing apathy towards globalisation in favour of national interests. Taken together, these developments are likely to lead to higher inflation over time, and it is probable that slower global growth will see a further move in this direction as governments seek to boost economic growth domestically.
The pendulum continues to swing from the policy prescriptions of supply-side economics to demand-side economics. With it, there is a growing probability that the secular decline in interest rates has come to an end. Combined with a potential up-tick in the inflation rate, which will eat at nominal returns, we think it probable that trustees spoilt by double-digit annual returns and benign inflation over the most recent decade are likely to have to get used to lower real returns, as they become squeezed from both sides.
Ultimately, DC strategies will need to incorporate flexibility, and the ability to take advantage of a changing opportunity set, underpinned by a sound risk-management framework. As always, experience of different market cycles and the ability to reassess the outlook, should the evidence change, remains key.
Brendan Mulhern, global strategist, Real Return team, Newton Investment Management
Important information: These opinions should not be construed as investment or any other advice and are subject to change. This article is for information purposes only. Any reference to a specific country or sector should not be construed as a recommendation to buy or sell investments in those countries or sectors. Issued by Newton Investment Management Limited, The Bank of New York Mellon Centre, 160 Queen Victoria Street, London, EC4V 4LA. Registered in England No. 01371973. Newton Investment Management Limited is authorised and regulated by the Financial Conduct Authority, 12 Endeavour Square, London, E20 1JN and is a subsidiary of The Bank of New York Mellon Corporation.