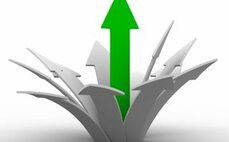 Barnett Waddingham's full year results reveal significant growth at the business, with revenue reaching almost £100m. Holly Roach reports
This week's top stories were MPs probing the UK's top 25 pension funds over climate risk mitigation, and ONS data revealing pension liabilities have risen by £1trn in five years.
Barnett Waddingham has named Marcus Whitehead as its first managing partner as it eyes growth across its whole business.