EXCLUSIVE: How the UK's biggest DC default funds are performing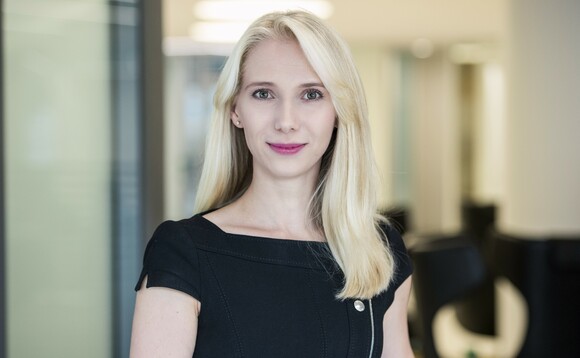 AE Watch covers around 20% of DC assets in the UK market
The findings show there is little consensus over what is the best approach to DC default investment
There is a wide spread in returns and volatility between funds
PP has teamed up with JLT Employee Benefits to launch 'AE Watch', an initiative that examines the investment performance of DC default funds. Maria Nazarova-Doyle takes a look at the findings.
JLT Employee Benefits and Professional Pensions have set up the Auto-enrolment (AE) Watch initiative in order to help shine the light onto the otherwise opaque area of investment performance of AE default funds while at the same time aiming to provide a reference point to all defined contribution (DC) market participants.
Since the introduction of AE, more than nine million people are now saving into a pension scheme, with 97% of these schemes being DC.
In this AE Watch update we have covered the solutions of the market's major players - seven master trusts and eight contract-based providers (see table below), who between them hold a sizeable proportion of DC assets in the UK.
Just the defaults covered here represent at least 20% of the DC market (which is estimated to have total assets of around £350bn). These pension providers are a force to reckon with.
Growth focus
In this issue we are looking at the growth stage of their main defaults, as this is the type of investment savers will be in for most of their working lives, often until at least age 55 when they can start taking their benefits - so it is hugely important these savings deliver good returns at an appropriate level of risk.
We only included those defaults for which information is available from independent sources in an attempt to push transparency onto those who, in this day and age, still do not disclose their returns, or disclose them with several months' lag when this information becomes irrelevant.
We do not believe this is the way the DC industry should operate and we hope that with every new update that we publish, there will be more providers covered as they start coming out of the 'shadows'.
Here we present our findings on the performance of the growth funds that form the basis of the major default strategies.
As these providers are so large and target the whole of the UK DC population, we would expect them to arrive at largely similar ways of approaching what is essentially a similar customer group with lots of shared characteristics.
However, our analysis shows that these providers are coming up with rather varying answers to the same question - 'what is the best approach to DC defaults?' - and this is best seen in their risk/return profiles over the last three years (see chart).
Risk/return
Looking at the spread of results, we have witnessed annualised returns range from 4.66% to 8.24% and annualised volatility ranging from 6.20% to 12.39%. So almost double the risk and return between the top and bottom performers!
Usually, we would expect to see higher returns as a result of taking on more risk. Good investment managers could achieve higher returns with lower risk, thus delivering better risk-adjusted returns. As we can see in table 1, for example, funds 7, 8 and 9 delivered rather low returns with a high level of risk (volatility), which is the opposite of what we should be aiming for.
Maximum drawdown is a useful measure to monitor as it shows the difference between the highest point of the fund's price over the last three years versus the lowest price and as such this helps visualise the magnitude of swings.
If you have been investing in a fund for the last three years, at some point you would have experienced a drop of value equal to the maximum drawdown measure.
However, overall, for the last three years all funds delivered positive returns. The lower the maximum drawdown, the more stable the pattern of returns is.
There is quite a difference between the performance of these funds considering that, more often than not, a choice of default strategy is a tick box exercise for employers looking to outsource their pension arrangements to an insurer or a master trust. This variability of outcomes highlights the importance of assessing investment offerings with a lot more scrutiny to choose the approach that is right for the particular employer's workforce.
If you are an employer with a largely younger workforce, volatility of returns may be less of a concern for you in a default strategy as scheme members will have a long time to gain back any potential losses - provided the level of returns is positively related to the level of risk, unlike in our example funds 7 to 9 (with higher risk but lower return).
Conversely, if you are an employer with a more mature workforce which is approaching age 55 on average, this variability of returns could mean a potential problem if markets are not kind to DC savers - this is when it is a lot more important to look at risk measures and to ensure the default is not taking on excessive risk that can potentially jeopardise savers' plans.
The level of risk often ties in with the size of equity content in defaults, and as can be seen in the volatility figures in table 1, these offerings take on varying levels of
strategic risk.
Equity allocations range from c.45% to 100%. It would be easy to make a conclusion that those funds that take on more equity risk would have performed better over the last few years in the bull market - however, curiously, this is not the case, as is evidenced in table 1.
Again, going back to funds 7 to 9, and adding in fund 10, we can see that although they have rather high equity content, they seem to have missed out on the growth of the equity markets, potentially showing poor allocation decisions.
The default funds that we have covered in this update (see table 2) are the most transparent in the UK - they provide daily returns that are easily accessible. We can only hope that other providers will follow suit and we will see this list grow in subsequent updates.
Maria Nazarova-Doyle is head of DC investment consulting at JLT Employee Benefits
More on Defined Contribution
Back to Top