Professional Pensions
Just Group has completed a £340m buy-in with the Ibstock Pension Scheme in the insurer's largest ever bulk annuity transaction.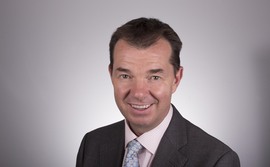 Guy Opperman says two page, simpler statements as well as an annual 'season' in which to issue them could be transformative steps for the UK pensions industry
Punter Southall has launched a defined benefit (DB) scheme consolidator in a bid to allow small schemes to cut their running costs, reduce risk and improve benefit security and governance.
In depth
Two years on from the launch of the LGPS pools, seven senior figures tell James Phillips all about the process and their plans.
The CMA's recent fiduciary management reforms were intended to promote industry competition and improve value for pension scheme customers.
But could reforms like mandatory tendering actually hamper the small-size schemes who tend to use fiduciary management the most?
Professional Pensions, working in association with BMO Global Asset Management, asked over 100 pension scheme trustees for their views on this matter.
Download
ETFs are an integral part of the investment process for many institutional investors, traders and risk managers. They are changing the way institutions construct portfolios, fine-tune risk and manage operational tasks like cash management and portfolio transitions.

One of the drivers of ETF growth is the ease and speed with which ETFs enable investors to express their investment views; this makes trade execution one of a number of important factors driving ETF investors' returns.

The 2018 Guide to ETFs highlights how institutions are using ETFs across asset classes to improve portfolio outcomes.
Download