Professional Pensions
Chancellor Rishi Sunak has plans to freeze the lifetime allowance for the rest of the current parliament in a "stealth tax" on the wealthy, according to reports.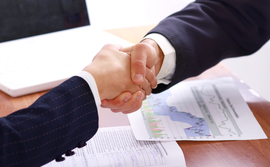 The Metropolitan Tower Life Insurance Company (MetLife) has reinsured approximately $5bn (£3.6bn) of Rothesay pension liabilities.
The outlook for future longevity in the UK has not necessarily worsened as a result of the coronavirus pandemic, Aon says.
In depth
Hope William-Smith looks at what draws and keeps member-nominated trustees (MNTs) in the industry's most altruistic role as the challenges continue to mount.
The CMA's recent fiduciary management reforms were intended to promote industry competition and improve value for pension scheme customers.
But could reforms like mandatory tendering actually hamper the small-size schemes who tend to use fiduciary management the most?
Professional Pensions, working in association with BMO Global Asset Management, asked over 100 pension scheme trustees for their views on this matter.
Download
ETFs are an integral part of the investment process for many institutional investors, traders and risk managers. They are changing the way institutions construct portfolios, fine-tune risk and manage operational tasks like cash management and portfolio transitions.

One of the drivers of ETF growth is the ease and speed with which ETFs enable investors to express their investment views; this makes trade execution one of a number of important factors driving ETF investors' returns.

The 2018 Guide to ETFs highlights how institutions are using ETFs across asset classes to improve portfolio outcomes.
Download