ESG Spotlight
Sponsored by Aviva Investors
After a few false dawns, ESG now seems to be worthy of the label 'mainstream'. In association with Aviva Investors we bring you the latest news and research into this sustainable mega trend.
Corporate and Strategic fund
Demonstrable action will be required by asset managers to meet the needs of increasingly outcome-oriented institutional asset owners as social and governance issues come into sharper focus in the wake of the COVID-19 pandemic, research by JPES Partners...
Dan Roarty looks at how the companies with the strongest ESG ratings have fared financially in comparison to their peers throughout the pandemic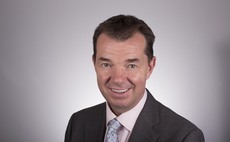 More than 60 civil society leaders including MPs, climate experts, faith leaders and local councillors have signed an open letter accusing pensions and financial inclusion minister Guy Opperman of backing continued investment in fossil fuels.