ESG Spotlight
Sponsored by Aviva Investors
After a few false dawns, ESG now seems to be worthy of the label 'mainstream'. In association with Aviva Investors we bring you the latest news and research into this sustainable mega trend.
The first generation of ESG strategies excluded whole sectors from investors' portfolios. Such approaches are still widely used, but investors may be underestimating their impact on portfolio diversification.
Schemes with poor record keeping should be handed harsher punishments, say the majority of this week's 83 Pensions Buzz respondents.
While equities are often considered the best weapon to wield in ESG-related engagement, pension schemes also have huge power through their bond allocations, says Mitch Reznick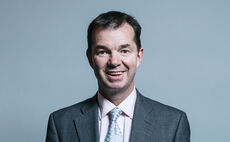 Pensions and financial inclusion minister Guy Opperman has written to the 50 largest pension schemes requesting action to combat climate change.