The why, what and how of diversity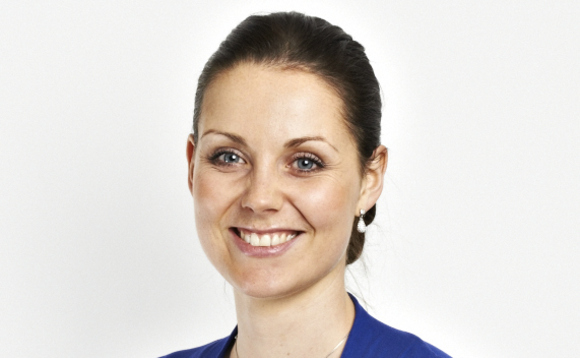 At a glance
The potential benefits of diversity for corporates are likely to apply to trustee boards and any financial organisation
We need to make diversity an integral part of risk management processes and a no-brainer in terms of good governance
If the industry embraces the need for change, then collectively we can make it a success
Alison Hatcher looks at why it is so important to improve diversity in the pensions sector, and how to do it
Diversity is on everyone's lips these days. Is it just hype, or can we do anything about it? Last year, we were one of 140 financial sector companies to sign up to the HM Treasury Women in Finance Charter. The Charter's aim is to acknowledge the need for change, to encourage disclosure of diversity information, and to raise general awareness of the issue.
However, diversity is an extremely broad subject and, while we might think the issues are common knowledge, in practice we and other financial firms all seem to be at different stages of the thought process.
A commonly-used framework is to ask 'why, what and how'. We believe in this approach, as supported by the Pensions and Lifetime Savings Association whose diversity advisory committee helps trustees answer these questions. We also think the issue must be tackled at the highest level. Amid declarations of intent, campaigns for equal rights and media interest, trustee boards have the power to make diversity a reality.
Why?
The goal of achieving diversity at board level is twofold. The first aim is to manage our reputational risk and implement higher governance standards. Companies and schemes need to improve transparency and to ensure management teams and boards are representative of their stakeholders.
The second goal is to mitigate the risk of 'group think' by achieving cognitive diversity. This is also a key governance issue, to ensure boards deliver the best possible outcomes for stakeholders by maintaining independence of thought and effective debate. Diversity is a highly effective means of obtaining fresh viewpoints that will challenge the status quo, and identify new risks and opportunities.
There has been some engaging research which has argued for the benefits of diversity in companies, from the 2007 report The Bottom Line: Corporate Performance & Women's Representation on Boards - which demonstrated that companies with women on their board tend to outperform their male-only-led peers - to a 2015 McKinsey report that found a positive correlation between diversity and financial returns. The potential benefits of diversity for corporates are likely to apply to trustee boards and any financial organisation.
What?
To help direct our reflection, we can look at two sets of statistics.
The first illustrates some of the barriers to change. For example, a 2018 Green Park survey reported that, while 56% of institutions thought diversity would be important in the next five years, only 6% thought it made a difference. The same survey found that leaders tend to appoint collaborators in their own image.
The second set centres on current board-member profiles, showing for example that in the UK, 83% of governance bodies in private-sector pension schemes are all-male. In 2017, a survey conducted by Leeds University Business School and Aon Hewitt found that trustees had a median age of 55, were 81% male, 78% educated at degree-level in business or management, and that 80% made investments themselves.
As these examples illustrate, most surveys have centred on the visible aspects of diversity. While this is useful, diversity has more dimensions, and can be split into three broad areas:
Identity (e.g. gender, race, sexual orientation)
Social economic (e.g. background, education)
Cognitive (e.g. personality type)
This offers a much wider scope for action, but many of the underlying factors are intangible. This begs the question of how we measure them, and how we help bring changes about.
How?
Some boards are taking tests to identify their diversity across these three areas. Designed by specialist providers and consultants, they help boards tackle the issue as part of their risk management and governance models.
Indeed, consultants can play a crucial role here, helping ensure that diversity of thought is at the forefront of risk management approaches. As they offer solutions to measure and manage diversity, they will facilitate change for those boards that seek it.
The next step is to look to the long term, to ensure the sustainability of diversity. Here we can also learn from corporations, who have long been managing these kinds of risks in their hiring processes.
For pensions' trustee boards, the question brings to light another debate, around member election versus member selection, as biases in the process can affect a board's diversity. For example, where individuals are required to nominate themselves, this can exclude introverts.
Let me end on our responsibility as an industry. We need to explore options to measure, develop and sustain diversity on boards. We need to make diversity an integral part of risk management processes and a no-brainer in terms of good governance, pushing for change through regulation, policy, committees and conferences. If as an industry we can embrace the need for change, then collectively we can make it a success.
Alison Hatcher is global head of corporate sector, client strategy, at HSBC Global Asset Management.
Back to Top