Why trustee power over ESG is limited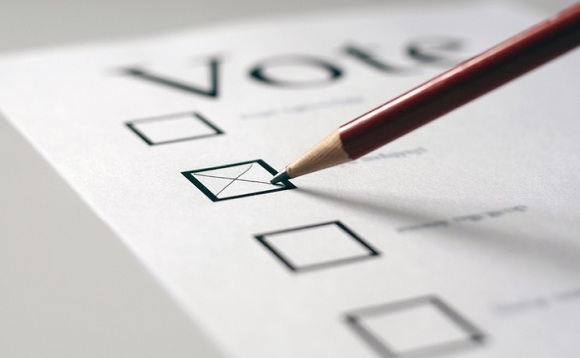 At a glance:
Pension fund clients are often forced to subscribe to their managers' ESG views
This is particularly true for DC schemes heavily invested in pooled funds
Employers in master trusts could, however, dictate a 'master policy' to managers
ESG is increasingly important for schemes but trustees have little influence over manager decisions. Pádraig Floyd asks what they can do to redress the balance.
The past couple of years have seen ESG matters move into the mainstream of investment strategy.
But, while the argument that ESG factors can have material impact on a scheme's investments has been won, the regulator felt that schemes needed to do more.
As of 1 October, pension schemes are required to go beyond simply having a policy on ESG investment. They must now demonstrate that they have fully assessed the potential risks posed to the scheme and set out the policies in the statement of investment principles (see boxout, The devil is in the detail, below).
Some might be concerned this is the thin end of the wedge and regulatory expectations are set to be ramped up higher. But in reality, once a scheme has complied with the requirements - as well as those that come into force next October - there is very little more they can practically do.
Schemes' hands are tied
The asset management industry has tended to exercise votes on behalf of its clients' shareholdings according to its own priorities. Clearly, that will include matters of governance, but in the past, environmental and social grounds would generally have taken a back seat.
Now that schemes are seeking greater engagement on ESG issues, they might hope that they will have a greater say on how asset managers will vote. Unfortunately, that simply is not going to happen.
Even large defined benefit (DB) schemes have little control over the matter of voting as shareholders.
"If you've got segregated assets, then in certain instances, pension funds will delegate the voting to the manager," says BNY Mellon Asset Servicing relationship manager Dean Handley. The manager will be aware of the scheme's general principles, but they will vote broadly on behalf of all of the underlying clients who hold that stock.
"What managers typically won't do," adds Handley, "is speak to clients separately on each voting event and ask them for their views. The manager will tell them their voting policy and the client subscribes to that view."
Things are even more difficult when pension funds are invested in pooled funds. Many large schemes use pooled vehicles to gain exposure to smaller, even tactical investments, but despite their size, they do not have any more muscle than a far smaller scheme.
This is because schemes are not the legal owners of the assets they invest in (see boxout, Whose shares are they anyway?).
Setting or influencing a manager's voting policy - let alone engaging with an invested company on ESG issues - is even more challenging for a defined contribution (DC) scheme. Few will have anything but pooled finds making up their default funds because they are largely passive to keep fees low, or simply lack scale.
The devil is in the detail
By 1 October 2019, trustees of schemes with more than 100 members needed to ensure that their statement of investment principles (SIP) was updated to set out policies on:
How they take account of financially material considerations - including climate change and other ESG factors - throughout the investment process;
If, and the extent to which, non-financial matters (members' opinions, for instance) are considered throughout the investment process;
How the investee companies are monitored and the process for engagement on performance, strategy, risks, social, governance and environmental impacts; and
How rights (including voting) are exercised.
Defined contribution (DC) schemes of all sizes must update their default investment strategy to allow for financially material considerations. This must be reflected in their SIP if they are required to produce one.
SIPs must now be publicly available on the scheme website.
Further requirements come into effect on 1 October 2020 to cover arrangements between schemes and asset managers.
DC schemes with more than 100 members must also produce an implementation statement setting out their actions on policies relating to financially material and non-financial factors, if relevant, and stewardship.
This must also outline how the scheme has voted and lay out the most significant votes made by the trustees or their agents.
What can schemes do?
Even if a large scheme has segregated mandates, the custodian is the party that holds ownership of the assets. Few schemes will go to the extra effort - and cost - of appointing a proxy voting company to ensure their views are made known.
And most trustee boards simply do not have the time or resources to dedicate to their voting rights. There is simply too much other stuff going on.
"The real investment decision the trustees are making is product selection, one they will share with hundreds of other investors," says Arc Pensions Law partner Anna Copestake.
"They won't have any power from their ESG policies to direct the way a fund manager's ESG approach should take," she explains. "All they can do is ask the manager what its approach is, analyse it and compare it with others."
This means trustees will have to execute ESG policy by selecting managers whose ESG policies are most aligned to their own, she adds.
There are tools that may help schemes in selecting managers, such as Red Line Voting (RLV), launched by the Association of Member Nominated Trustees at the end of 2015.
RLV was designed to help schemes - particularly those using pooled funds - to become more engaged with ESG matters. It provides a framework for schemes to communicate to their asset managers as to how they believe votes should be placed.
Pension fund focus
ShareAction is the lobby group that has been behind much of the focus on the role of ESG since it published its first pension scheme survey in 2006.
Though it acknowledges the limitations, it says the power schemes have is in the choice of their manager. "Making ESG a part of the selection or re-selection of asset managers and writing strong ESG consideration into mandates is a great start", says campaigns manager Lauren Peacock.
In addition, consolidation is increasing and is encouraged by The Pensions Regulator, particularly for smaller schemes that struggle with governance.
This will, in time increase the influence that schemes might exert on ESG policies.
"With the rise of master trusts, many large employers, often from the same industry, will be using the same master trust," says Peacock. "This means that employers could coordinate on voting preferences on controversial ESG issues and send a clear message to their pension provider and asset manager."
ShareAction intends to follow through on this and has scheduled a review of the 16 largest master trusts by the end of the year.
Measure twice, cut once
Barry Parr is an independent trustee on a number of DC boards, including master trusts. He has been grappling with the limited scope for executing ESG policies through the investment strategy.
Parr has looked at how schemes can maximise their effect within the powers they have at their disposal.
"There is little point in trying to make a manager adhere to an ESG policy," says Parr. "Instead, you must choose your manager according to your ESG policy. It's really a question of shopping around,"
Parr shares ShareAction's view that in the future, employers could pool their views on ESG to create a kind of master policy. This is particularly true in the master trust environment where the scale of assets will give greater weigh to schemes' demands.
But he will not be limited by the status quo. As climate change is so much at the forefront of strategy from government level down, he is getting to grips with the carbon footprint of his schemes' investments. That is not as easy as it sounds.
"It requires us to understand the potential measures of carbon footprint - and then we need to all adopt the same approach," says Parr. The need for this is acknowledged by the work done by the European Insurance and Occupational Pensions Authority, but a number of definitions used in the market are not widely understood, nor widely enough accepted by all participants.
Getting to grips with just carbon could prove very frustrating. Under some current definitions of carbon footprint, one company may look much cleaner than another. Yet, under another definition, that position could be totally reversed.
"That's a dilemma for the trustees," says Parr. "Because what should they be aiming for?"
Caveat emptor
The UK government has committed to becoming carbon neutral by 2050. Yet if a scheme was to emulate that objective for its investment strategy, how are the trustees to determine their progress?
"It is absolutely fundamental for us all to understand what measures we are going to use and for them to become commonly recognised and adopted within our industry," he adds.
Asset managers are bending over backwards to demonstrate how they have integrated ESG into their investment strategies.
Schemes that wish to take a more active role must determine if their existing managers are sufficiently aligned to meet their policy objectives.
If not, they must prepare to change managers, as that is the only way they can be sure to execute the scheme's ESG policy. Because, ultimately, he who pays the piper calls the tune.
Whose shares are they anyway? Ownership and how this affects voting
Schemes who invest in collectives such as pooled funds have little leverage to influence managers to support their investment views.
Most funds are accessed via platforms and the only asset the trustees own is the policy they have with the platform provider. The value of that policy is determined by the value of the underlying investments.
These investments are made up of shares, units or interests in pooled funds, such as units in a unit trust or partnership interests in a limited partnership.
It is the platform provider that owns the shares/interests in these funds, not the trustees. Nor do the trustees have any direct legal relationship with the mangers operating those funds.
These pooled funds will own assets - the underlying investments - typically equities, bonds, real estate, etc. This may also include holdings in other pooled funds.
Confused? So, who owns the scheme's assets?
That depends. While schemes are the beneficial owners of any underlying shareholding - it is their members' money that is invested - the platform or in some cases, the custodian, will be the registered legal owner.
It is the legal owner that has the right to vote as a shareholder, which makes it difficult for any scheme - unless it has a large segregated mandate - to exert influence over the board of a company it invests in.
Back to Top