Looking forward to Lloyds (again)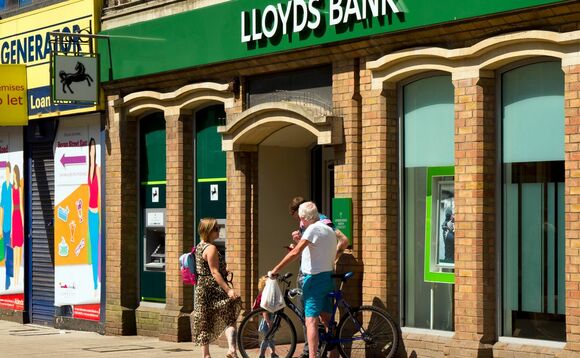 Case in brief
The next instalment of the Lloyds Bank litigation concerning GMP equalisation will focus on transfers. It will consider the obligations, if any, that transferring schemes have to top-up historic transfer payments that did not take account of GMP equalisation when made. If there is an obligation, the case will hopefully go on to consider the extent to which transferring schemes can avoid that obligation through any discharge obtained. While the focus is on transfer issues, the ruling could have consequences for any transfer values that have been underpaid for other reasons.
Mark Smith looks at the next instalment of the Lloyds Bank's GMP equalisation court hearing, and what it could entail for pension transfers.
In October 2018, the High Court gave judgment in the landmark Lloyds Bank case. The court ruled that there I an obligation to ensure equal treatment between men and women for benefits built up since 17 May 1990, including GMPs. However, one point, in relation to transfer values, is the subject of a further hearing, expected between April and June.
Transfers in
One aspect in relation to transfers was agreed as part of the 2018 hearing. The parties agreed that, where a scheme receives a transfer value, the resulting benefits must be equal between men and women (in respect of accrual since 17 May 1990) and so do not include any inequalities arising out of GMPs.
This agreement was doubtless reached as a result of the 1994 decision in Coloroll Pension Trustees v Russell and Others. That case confirmed the equal treatment obligation on receiving schemes. Oonce the High Court had ruled in favour of GMP equalisation, it was presumably considered to follow that the obligation extends to benefits provided in return for any transfer value received.
Transfers out
The European court said that "if need be", the receiving scheme should be "making a claim under national law for the necessary additional sums from the scheme which made an inadequate transfer".
The question to be addressed in the Lloyds hearing, is whether the scheme that made the transfer is obliged to pay any necessary top-up to the receiving scheme - either in any event, or only if demanded by the receiving scheme.
The quote from Coloroll refers to claims under national law. That does not necessarily mean that there is no obligation under EU law. It is clear from the limited report of points in relation to transfers in the 2018 judgment that counsel have in mind to argue points of both EU and English law.
Discharges
There is a discharge provided under the Pension Schemes Act 1993 on payment of individual transfer values, and scheme rules often provide a further discharge; many schemes ask members to sign a contractual discharge at the time of transfer.
One question is whether any obligation in relation to GMP equalisation could be covered by a discharge, if the transfer value was not calculated to allow for unequal effects. Would any discharge under English law be effective to avoid any obligation under EU law? Even if the transferring scheme is discharged as against the member, does that necessarily stop the receiving scheme from inheriting an equal treatment obligation and stop it from demanding a top-up from the transferring scheme?
On bulk transfers, for example on a merger of two pension schemes, the agreement will usually document what recourse (if any) the receiving scheme may have to demand more money.
Forfeiture
A surprising aspect of the 2018 judgment was that, for schemes with a forfeiture clause, members can be denied additional benefits payable as a result of GMP equalisation, if they were due more than six years ago, even though members could not have known that they should be claiming them.
For schemes that have such a clause, if any available discharge is not sufficient, can they rely on forfeiture to assert that no further payment is due? Given the 2018 ruling, as against the member at least, it would seem to come down to the age old question of whether the scope of any given clause is wide enough to include any top-up.
Wider consequences
Whilst the focus of the issues in the Lloyds Bank case is as to which scheme has to pay for making good inequalities arising out of GMPs in connection with transfers, whatever is decided could have wider consequences.
Transfer values may be underpaid (as against a member's true entitlement) for any number of reasons, not just for GMP equalisation. So, whatever is said in the next Lloyds judgment, including in relation to discharges, will need to be considered carefully for potential wider application.
Mark Smith is partner at Taylor Wessing
More on Law and Regulation
Back to Top