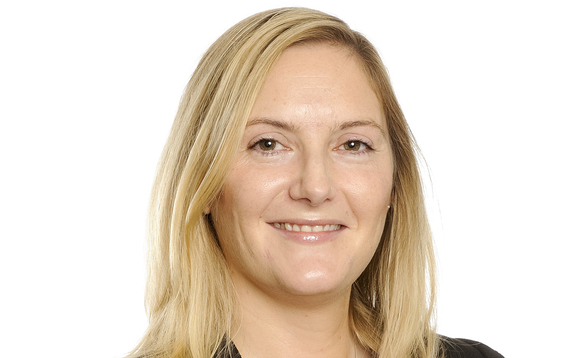 Ele Lovering says the Beattie case could have a significant impact on an already busy pensions sector
The pensions sector could be forgiven for thinking that the landscape couldn't possibly get busier as work to meet regulatory deadlines continues. However, there was an employment tribunal decision in February which all in the sector should keep an eye on.
Beattie v 2020 Trustee Service and Federal Mogul, casts doubt on the validity of an important pensions exemption in age discrimination legislation and if upheld by a higher court could trigger a wide-scale review of benefits accrued before 1 December 2006.
Pensions exemptions in the age discrimination legislation
Since 1 December 2006, age discrimination law has applied to pension schemes. There are various exemptions - one which is the "temporal limitation" which provides broadly, that the general prohibition on age discrimination does not apply in respect of pensionable service before 1 December 2006.
What's happening in the Beattie case?
The Beattie case involves a scheme in Pension Protection Fund (PPF) assessment. Some of its members are claiming that PPF compensation rules are age discriminatory, because members who had not reached normal pension age by the PPF assessment date may receive less compensation than members who are above normal pension age.
The members bringing the challenge ceased pensionable service before 1 December 2006. A preliminary question raised was whether the 1 December 2006 "temporal limitation" or cut-off date, is compatible with European Union law. The Employment Tribunal judge, relying on the "future effects" principle considered that it is incompatible and should be disapplied.
While the case is still at an early stage, an outcome that removes the cut-off date for the age discrimination exemption could be a significant decision.
What effect would removing the exemption have?
In the run up to the pensions age discrimination laws first coming into force in 2006, most schemes carried out an "age discrimination audit" analysing the effect of those laws on their rules. They then amended their benefit structures to remove any age discriminatory features or concluded that they were objectively justifiable (and recorded the reasons why). This was a significant process involving a full benefit structure review.
Due to the exemption for pensionable service prior to 1 December 2006, benefits accrued before that date were generally not reviewed or amended as part of this exercise.
If this exemption is removed, it is likely to trigger a full-scale review of pre-1 December 2006 scheme benefits in light of age discrimination rules. The size and cost of this task would be determined by the length of the 'look back' period but it could be significant.
In addition, another successful challenge to the legality of the PPF compensation structure (aspects of which were already overturned as a result of the Hampshire and Hughes cases) could have implications both for the PPF and its defined benefit scheme levy payers.
What happens next?
Given the importance of the issues at stake, it is likely that this case will proceed further. If the decision to remove the exemption is upheld by a higher court, and the government doesn't intervene to preserve the exemption, then the already significant compliance task facing trustees will only get bigger. Progress of the Beattie case should be watched closely.
Ele Lovering is a partner at Eversheds Sutherland