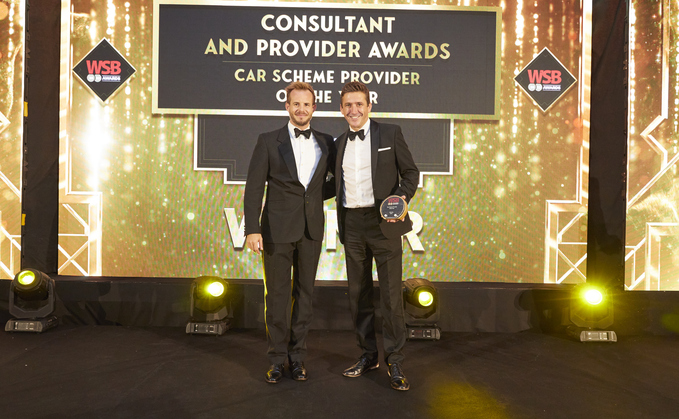 As part of our series looking at what firms did to win their accolades at the WSB Awards 2022, WSB speaks to Tusker chief executive Paul Gilshan about how his firm won the Car Scheme Provider of the Year category.
What does it mean to win this award?
To have won the 'Car Scheme Provider of the Year' award for the second consecutive year is a fantastic achievement for everyone at Tusker. We've been making our customers' lives simpler for more than 22 years now, priding ourselves on excellent service and our award-winning salary sacrifice schemes. To be presented with this award is a further recognition of our efforts is just the icing on the cake.
What do you believe sets you apart from your peers?
Our provision of affordable, new, safe and green vehicles ensures that our drivers' needs are met, while employers can rest assured that their staff are happy, safe and supported at the wheel of a Tusker vehicle.
As a carbon neutral company for more than a decade, Tusker has been proud to become a net positive carbon contributor to the environment in 2021. Tusker offsets all vehicle emissions over the life of our agreements, whether tailpipe emissions, or EV charging emissions, ensuring employers are confident that their footprint has been reduced. Tusker has proactively offset more than 250 thousand tonnes of carbon, proudly enjoying a carbon-neutral fleet as a result.
As Tusker are actively supporting drivers in making the switch to EV based on their requirements, we know that the switch to EV motoring can be daunting. Tusker employs a team of in-house expert advisors who are on hand to offer independent advice to all drivers, on which vehicle might best suit their needs. Alongside help with vehicle selection, Tusker can advise on vehicle charging, and how to drive an EV to make the most of a vehicle's available technology.
What are the key challenges facing your clients and how are you helping them address them?
For many of our clients, reducing their overall fleet emissions, and in particular those of grey-fleet vehicles is a key concern, and one which Tusker is proudly able to address for companies across the UK through the implementation of its car schemes. With the introduction of carbon-neutral vehicles onto companies' fleets, emissions drop while levels of employee care rise. In one instance, for a major energy supplier, Tusker was able to remove more than 500 older, polluting vehicles from the company, to the benefit of everyone.
How will you continue to improve your services to clients over the coming 12 months?
The remainder of 2022 will see Tusker introduce our car schemes to over 150 UK based companies, with more to come over 12 months. Having launched more than 300 schemes so far in 2022, expanded our business development teams and our customer excellence support services accordingly, our plans are to further develop our teams in 2023 and beyond. Alongside this, Tusker will continue to promote our company ethos of sustainability by continuing our tree-planting campaign across schools in the local area, engaging future generations in environmental responsibility via positive actions.
The winners of the 10th anniversary Workplace Savings and Benefits Awards were announced at an event held at London's Marriott Grosvenor Square in September. To see the full list of winners and find out more about the awards, visit: wsbawards.co.uk