KAS Bank launches transparency product for chair's statements
KAS Bank has launched an end-to-end cost transparency solution for defined contribution (DC) schemes to assist in the delivery of chair's statements.
The solution, which KAS Bank said was an industry first, comes amid increased regulatory pressure for schemes to publish chair's statement that report on costs and charges while determining value for money for members.
With The Pensions Regulator (TPR) now imposing fines on those schemes which fail to provide an accurate chair's statement, the solution will aid trustees in making their value-for-money assessments in concise statements that will be acceptable to TPR and their members.
The solution aims to simplify the process of collating costs and charges for one statement and will collect a range of member cost data on behalf of the scheme to provide a full view of costs, contribution growth, salary increases, and expected investment returns that will be displayed on KAS Bank's cost transparency dashboard.
UK managing director Pat Sharman noted that collecting, analysing, and reporting on cost data as well as making a value-for-money assessment on the associated services is often challenging for trustees.
She commented: "With the regulator due to tighten reviews of chair's statements later this year, our end-to-end solution for DC schemes can significantly improve the fluidity of the reporting process, reduce the amount of time spent collecting data, and deliver greater insight for the consideration of trustee boards.
"This is part of our commitment to promoting good governance and cost transparency across the pensions industry."
More on Defined Contribution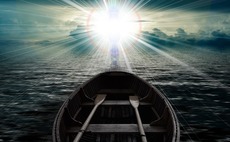 Now authorisation has ended for existing schemes, Kim Kaveh reflects on the process and asks what the future holds for ongoing supervision.
Capita has signed up to the government-backed Star Initiative, taking its total number of participants to 50.
Smart Pension and Australian administrator Link Group have entered a strategic global partnership to take their "combined expertise" into new markets in the UK and globally.
Cost savings of up to 20% could be made by pension schemes if they move to a defined contribution (DC) master trust, according to Hymans Robertson analysis.
Back to Top