Henderson to take over Janus Capital to create 'merger of equals'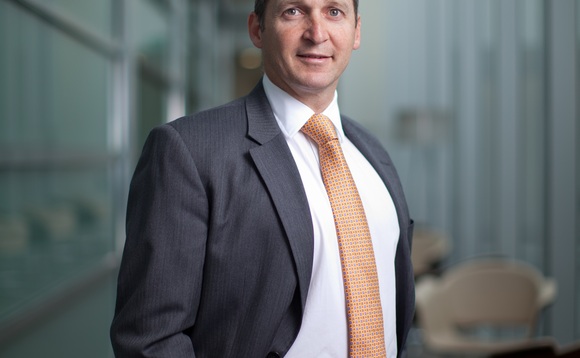 Henderson Global Investors has announced plans to merge with Janus Capital to create a combined active manager with $320bn (£248.5bn) assets under management.
In an annoucement this morning, the firms said they had agreed a 'merger of equals' to create a global active asset manager combining Janus' US specialisation with Henderson's strength in the UK and Europe.
The move will create a group with AUM of more than US$320bn and a combined market capitalisation of approximately US$6bn.
This combined firm – Janus Henderson Global Investors – will be co-run by the firms' chief executives Dick Weil and Andrew Formica (pictured).
Henderson saw its share price soar over 14% to 265p in early morning trading after it announced the merger plans.
The merger is expected to be completed in the second quarter of 2017, subject to shareholder and regulatory approval.
Janus Henderson Global Investors' AUM by region on a pro forma basis will be approximately 54% US; EMEA 31% and the Pan Asian region 15%.
Merger deal
The merger will be effected via a share exchange, with each share of Janus common stock exchanged for 4.7190 newly issued shares in Henderson.
Henderson and Janus shareholders are expected to own about 57% and 43% respectively of Janus Henderson Global Investors' shares on closing, based on the current number of shares outstanding.
Dai-ichi, the largest Janus shareholder, has committed to vote in favour of the merger. Post-merger, Dai-ichi will hold nearly 9% of the combined group and intends to further invest in the combined company to increase its ownership interest to at least 15%.
The combined group will apply for admission to trade on the NYSE as its primary listing, retaining Henderson's existing listing on the ASX. It is expected to de-list from the London Stock Exchange.
Janus Henderson Global Investors will be headquartered in London and Formica said the Brexit decision had not impacted this plan as London had the benefits of timezone, infrastructure and remains "the leading global financial centre". The group will retain a base in Denver, home of Janus Capital, as a key hub.
Formica said talks with Janus had begun at the start of the year and there had been no other parties in consideration.
The combined group will target annual run rate net cost synergies of at least US$110m weighted to the first 12 months following completion of the deal and expected to be fully realised three years post completion, representing approximately 16% of the combined group's underlying EBITDA.
Key people
The board of directors will comprise equal numbers of Henderson and Janus directors, with Henderson chairman Richard Gillingwater becoming chair of the combined board and Janus' Glenn Schafer becoming deputy chair.
Read our latest Big Interview with Henderson's Phil Wagstaff
Janus Henderson Global Investors will be managed by a newly appointed executive Committee, whose members will report jointly to co-CEOs Weil and Formica:
• Janus' head of investments Enrique Chang will become global chief investment officer
• Henderson's global head of distribution Phil Wagstaff will become global head of distribution
• Janus' president Bruce Koepfgen will become head of North America
• Henderson's executive chairman pan-Asia Rob Adams will become head of Asia Pacific
• Janus' CFO Jennifer McPeek will become chief operating and strategy officer
• Henderson's CFO Roger Thompson will become CFO
• Janus' chief compliance officer David Kowalski will become chief risk officer
• Henderson's general counsel and company secretary Jacqui Irvine will become group general counsel and company secretary
Commenting on the announcement, Formica said: "Henderson and Janus are well-aligned in terms of strategy, business mix and most importantly a culture of serving our clients by focusing on independent, active asset management.
"I look forward to working side-by-side with Dick, as we create a company with the scale to serve more clients globally, as well as the strength to meet their future needs and the growing demands of our industry."
How the Gross effect and specialist funds can open doors for Janus in the UK
Weil, chief executive officer of Janus, said: "This is a transformational combination for both organisations. Janus brings a strong platform in the US and Japanese markets, which is complemented by Henderson's strength in the UK and European markets.
"The complementary nature of the two firms will facilitate a smooth integration and create an organisation with an expanded client-facing team and product suite, greater financial strength, and enhanced talent, benefiting clients, shareholders and employees."
Back to Top