Industry warns draft DC code is one-size-fits-all and lacks clarity on trustees' duties
The draft defined contribution (DC) code is not suitable for all types of schemes and lacks clarity on trustees' responsibilities, according to responses to the regulator's consultation.
Responses to The Pension Regulator's (TPR) consultation which ran from 24 November until 29 January generally praised the code's overall format, which is shorter and more concise than its 2013 predecessor....
More on Defined Contribution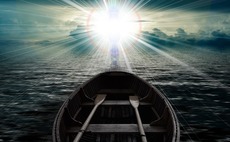 Now authorisation has ended for existing schemes, Kim Kaveh reflects on the process and asks what the future holds for ongoing supervision.
Capita has signed up to the government-backed Star Initiative, taking its total number of participants to 50.
Smart Pension and Australian administrator Link Group have entered a strategic global partnership to take their "combined expertise" into new markets in the UK and globally.
Cost savings of up to 20% could be made by pension schemes if they move to a defined contribution (DC) master trust, according to Hymans Robertson analysis.
Back to Top