Thousands of steelworkers to fall into PPF after failing to return paperwork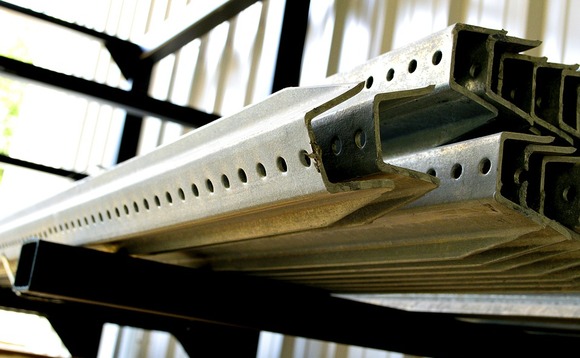 More than 25,000 steelworkers did not return their 'options forms' and as a consequence will remain in the current British Steel Pension Scheme (BSPS) for now, to move into the Pension Protection Fund (PPF) at the end of March.
Of 122,000 members, fewer than 97,000 members completed and returned 'options forms', of which 86% were from members choosing to switch to the New BSPS and 14% were from members choosing to move into the PPF.
The 25,000 that did not return an 'options form' included members who wanted to move into the PPF, members who decided to take a transfer payment, and members who did not engage in the process.
Provisional estimates have suggested that members transferring to the New BSPS will represent about 80% of the current scheme's assets and liabilities.
The new scheme will provide the same benefits as BSPS, but with lower future increases, and is expected to be better than PPF compensation for the vast majority of the current pensions and many other members.
According to the trustee, the New BSPS will go ahead only if certain qualifying conditions regarding size and funding level are met.
As of today, the minimum size criterion has been comfortably exceeded, and the trustee is confident that the initial funding threshold will continue to be met, though the precise funding level will not be known until mid-March 2018.
Members wanting to transfer away from the scheme entirely have until 16 February to submit all their completed paperwork, including a valid transfer quote. This is to allow enough time to process and pay the transfer by 28 March, although the trustee said it cannot be guaranteed.
Another update from the trustee will be issued to members in early March.
BSPS trustee chairman Allan Johnson said he was pleased steelworkers took the time to choose an outcome best for them.
"Work is now underway to allocate the members and scheme assets between the new BSPS and the old scheme. Central to this work is the requirement to ensure that, from 29 March 2018, pensioner members receive their appropriate pension payment depending on which arrangement they will be moving into," he added.
Abnormal circumstances
On 17 September 2017, the Pensions Regulator issued its approval for a Regulated Apportionment Arrangement to separate the BSPS from Tata Steel UK Limited.
Normally, the next step for the pension scheme in this situation would be to go into the PPF, as is currently happening with collapsed construction giant Carillion's pension schemes.
However, in this circumstance, scheme members were given two choices; to switch to a new scheme (the New BSPS) or to remain with the current BSPS and move into the PPF. Alternatively, steelworkers could transfer out of their pensions altogether.
Back to Top