Inflation edges to year high in January despite tumbling oil prices
Third consecutive month of increases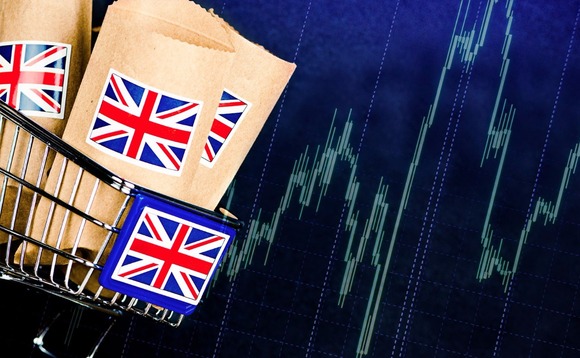 UK inflation hit its highest level in 12 months in January, increasing by 0.3% year-on-year, but is still way off the Bank of England's 2% target.
The Office for National Statistics (ONS) said the 0.3% increase in the Consumer Prices Index (CPI) last month is the third consecutive rise and comparable to the 0.2% rise seen in December.
Motor fuels were the largest contributor and, to a lesser extent food, alcoholic beverages and clothing.
With the oil price at multi-year lows, the ONS noted it may seem "puzzling" that fuel prices had pushed inflation up, but prices fell by less in January than last year.
"Last year, prices began to rise in March, following large falls that started towards the end of 2014. Over the coming months in 2016, the impact of motor fuel prices on movements in the inflation rate will depend heavily on whether this pattern is repeated, or if prices continue to fall," the ONS release said.
Air fare prices partially offset the rise, falling by more than a year ago. However, the ONS said it is important to note these are highly variable; they typically drop in January following increases in December and the rise in December last year was the largest for that month since 2002.
Meanwhile, the Retail Prices Index (RPI) grew by 1.3% in the year ending January 2016, up from 1.2% in December 2015.
However, the inflation rate is still well below the Bank of England's target of 2%, meaning there is little pressure on the central bank to raise interest rates.
Ben Brettell, senior economist at Hargreaves Lansdown, commented: "UK inflation has reached its highest level in a year, equalling the 0.3% seen in January 2015. This continues the trend of inflation being at or very close to zero and confirms the complete absence of pressure on the Bank of England to lift interest rates.
"The headline rate continues to be largely driven by volatile fuel prices. If the recent oil price rally is sustained, we could see inflation continue to tick upwards in the coming months, though the Bank of England said earlier this month that inflation would likely undershoot the 2% target until 2018.
"Even Ian McCafferty, the most hawkish member of the [Monetary Policy Committee] said yesterday that he withdrew his vote for higher interest rates because he feels inflationary forces have receded in recent months. There looks no reason to suggest the era of ultra-low interest rates will come to an end any time soon."
Back to Top