Opperman: Pensions bill is 'sat on my desk' and 'completely ready to go'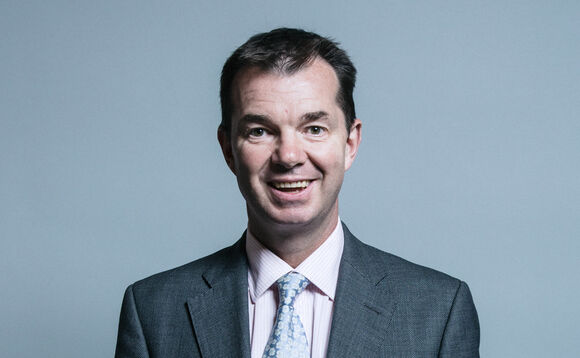 A pensions bill is completely ready to go and waiting for a Queen's Speech, according to pensions and financial inclusion minister Guy Opperman.
Speaking at an Institute and Faculty of Actuaries and Social Market Foundation fringe event at the Conservative Party Conference earlier this week, Opperman said he has "sat on my desk in the Department for Work and Pensions (DWP), a bill that is pretty large now and it is completely ready and good to go".
He revealed he is now just "waiting for a Queen's Speech so the pensions bill can be announced and we can take it through the Commons and the Lords in the usual way".
"Nothing is locked in until Her Majesty says the magic words but I have a bill that has been drafted and is ready," he added.
A Queen's Speech is expected to take place on 14 October, with prime minister Boris Johnson said to be considering proroguing parliament for three days next week, after having the initial suspension nullified by the Supreme Court.
Opperman said the bill addresses three key areas, including collective defined contribution (CDC), the pensions dashboard, and a section which in broad terms covers turning the defined benefit (DB) white paper into statute.
"We have a copious section on CDC running 45-50 clauses setting out in great detail not only how the likes of Royal Mail and the Communication Workers Union can progress with CDC, and how CDC can be a third wave in pensions, but also making it clear that other organisations could potentially utilise this as a way to find a future for their DB situation," he said.
Of the pensions dashboard, Opperman said the department is "progressing with compulsion in respect to the schemes", revealing: "It's got a bit more complicated than originally thought it would be."
In the speech, the MP for Hexham also strengthened his backing for a new pensions commission, having suggested the idea at PP's Pensions and Benefits UK conference in June.
"It is something I'm looking at," he said.
He added: "The logical way forward is at some stage, a government - whether that is this government or a future government - has to have another pensions commission.
"It is some considerable time since Lord Turner led the last pensions commission but the success of pensions law is predicated upon a cross-party long term approach and if you don't do that on a long term basis I think you will be in difficulties making these changes.
"The nuts and bolts are complex because it has to be commissioned by Number 10, but it is certainly something the DWP is looking at."
He also spoke about auto-enrolment (AE) and the success it has had over the past seven years.
"To get to 8% with the dropout rates that we have is truly amazing, it's probably the single best cross-government policy introduced in the last 10-15 years with barely a ripple of opposition or any difficulty whatsoever," he said.
Back to Top