Pension savers recoup record amount of overpaid income tax
HM Revenue and Customs (HMRC) paid back over £54m in tax on pension withdrawals during the three months to 30 September – the highest quarterly amount since the introduction of Freedom and Choice in 2015.
Under current tax rules, HMRC works under a hypothesised assumption of how many pension withdrawals will be made per person per financial year. While many savers access their pension just for a single...
More on Defined Contribution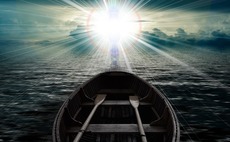 Now authorisation has ended for existing schemes, Kim Kaveh reflects on the process and asks what the future holds for ongoing supervision.
Capita has signed up to the government-backed Star Initiative, taking its total number of participants to 50.
Smart Pension and Australian administrator Link Group have entered a strategic global partnership to take their "combined expertise" into new markets in the UK and globally.
Cost savings of up to 20% could be made by pension schemes if they move to a defined contribution (DC) master trust, according to Hymans Robertson analysis.
Back to Top