Unilever sets out plans to overhaul DB offering; Unions join forces to quash proposals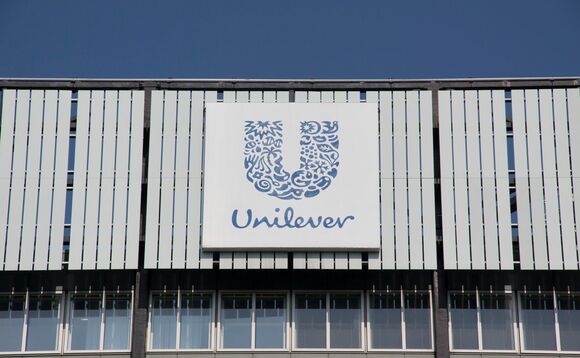 Unilever has set out plans to overhaul its defined benefit (DB) pension arrangements in a bid to manage costs.
The British-Dutch consumer goods giant informed staff of preliminary plans to close its DB scheme for new starters and reduce the value of pension provisions for current members yesterday (2 December).
It said the proposals would "help address the cost increases face by the company of offering a DB plan" as well as to "better reflect employees' modern day needs".
Unilever executive vice-president Sebastian Munden said the cost of maintaining the scheme had become unmanageable, having increased by more than 75% in last six years.
He added: "We want to continue to offer a DB pension for current employees, but also protect our company against future uncertainty so as a result, we are proposing some changes to both our pension and our broader reward package".
The proposals for change include the introduction of a "benefits envelope" for all employees - an amount of money calculated as 25% of pensionable earnings before tax - that can be used however an employee chooses. One option is to remain in the DB scheme, the cost of which Unilever will deduct from the employees' envelope.
Another proposed change that would enable Unilever to continue providing a DB scheme to its current employees would be to reduce the amount each member can receive.
Munden said: "Keeping in mind how important it is for us all to save for the future, we have developed a proposal that allows us to continue to provide a DB pension for existing employees and, at the same time, to introduce more flexibility in reward and benefits."
Unilever also confirmed it will propose the end of its early retirement discretion, described by Munden as "an enhancement made at Unilever's discretion to some employees' pension upon early retirement".
Unilever said it expects to enter into consultations with union representatives and said no changes to its current pension provisions will be implemented until June 2020 at the earliest.
However three of the UK's largest unions have come together to oppose the plan, which they say "smacks of opportunism".
Manchester-based trade union Usdaw (Union of Shop, Distributive and Allied Workers), and London headquartered unions GMB and Unite have joined forces in an effort to quash the proposal.
The unions said they could not "see any justification for the closure of the scheme" for new starters or the "implementation of a two-tier pension provision in an employer the size and success of Unilever".
GMB national office Eamon O'Hearn said: "The company cannot claim to be a market leader and then decide to follow the market in a race to the bottom in pensions. Either Unilever wants to set the standard or follow the crowd."
The proposal is expected to be part of Unilever's '20% margin by 2020' target that it has set for itself which O'Hearn said leaves "staff as a lazy shortcut" to business profits.
Usdaw national officer Daniel Adams added: "The joint trade unions are clear that we will not just watch the company remove and downgrade its pension provision".
While the unions admit there is "increasing pressure" on the cost of providing and running Unilever's DB scheme in its current format, they maintain there is "no justification for the scale of the changes" outlined.
Unite national officer Rhys McCarthy said: "This will be the death knell for the scheme in its entirety in the medium term. Unilever also needs to be a company with purpose for its hard-working employees otherwise its recent claims of only having 'brands with purpose 'will come across as a cynical marketing ploy."
Back to Top