PLSA warns of 'unprecedented' government interference in climate strategies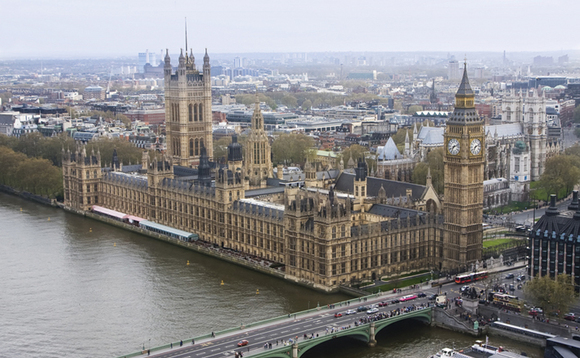 Amendments to the pension schemes bill tabled in the House of Lords could hand the government "unprecedented" powers over schemes' investment strategies, the Pensions and Lifetime Savings Association (PLSA) has warned.
The trade body is concerned that amendments to the pension schemes bill go too far in forcing schemes to report on climate change-related investments.
The Department for Work and Pensions (DWP) has pushed for amendments to the bill that would extend existing reporting requirements relating to the impact of climate change on investment portfolios.
In a statement published today, the DWP said it wanted the UK to become the first country in the world to force large schemes to report on climate change strategies.
PLSA head of defined benefit, local government pension schemes and standards Joe Dabrowski said the amendments "appear to go significantly beyond current requirement for schemes to disclose what they are doing on scheme investment around climate change, and would give unprecedented new powers to government bodies to interfere and request changes to private sector schemes' investment strategies".
"If that's the case it would set a dangerous precedent and be wholly inappropriate," he added.
"Nothing should cut across schemes' fiduciary duty and freedom to invest in members' best interests - and this will vary scheme by scheme. We urge the government to redraft the amendments and clarify its intent and respect for this principle."
Pinsent Masons head of pensions and long term savings Carolyn Saunders described the proposed changes as "a potential game changer for trustees".
She added: "The resulting obligations on trustees could extend far beyond the disclosure that is the main focus of the current statutory regime to require trustees to place climate change risk and opportunity at the heart of their investment strategies. And the need to publish information relating to the effects of climate change on a scheme will increase reputational risk for trustees and scheme sponsors."
The proposed changes to the bill came as work and pensions secretary Thérèse Coffey and outgoing Bank of England governor Mark Carney met last week to discuss measures aimed at "pushing pension schemes to do more on climate change".
According to a statement from the DWP, Coffey and Carney's discussion centred on furthering the work of the Taskforce on Climate-Related Financial Disclosures, which was set up in 2015 by the Financial Stability Board - of which Carney is chairman.
Coffey said: "Pension schemes shouldn't be dragging their heels when it comes to their climate change strategy. We've already introduced regulations that require pension trustees to set out their policy on climate change, but now we're taking things a step further.
"I want the UK to continue leading the way on the climate emergency defining the 21st century."
Since October 2019 schemes have been required to report financially material ESG considerations in statements of investment principles, and from October this year they will be required to publish a related implementation report.
The amendments tabled so far for the pension schemes bill can be viewed here.
The bill will go before a House of Lords committee from 24 February.
Back to Top