Greater clarity needed on climate-related stress tests, says IFoA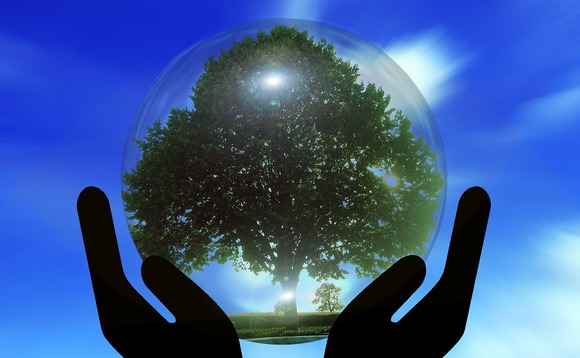 The Institute and Faculty of Actuaries (IFoA) has welcomed climate-related stress tests, but revealed UK insurers need greater clarity around the framework.
In response to the Bank of England's consultation on proposals for stress testing the financial stability implications of climate change, while the faculty recognised the importance of the 2021 Biennial Exploratory Scenario (BES) exercise, it revealed the framework must be more strongly defined.
Last year, the BoE's consultation laid out proposals on how UK lenders and insurers will be tested against three different environmental scenarios.
The objective of the BES is to test the resilience of the largest banks and insurers to the physical and transition risks associated with different possible climate scenarios, and the financial system's exposure more broadly to climate-related risk.
IFoA president John Taylor said: "The BES is the first of this kind and, if carried out in the right way, will help insurers better understand their exposure to climate-related risk. However, the current proposals require participants to interpret and assume a significant amount despite the bank defining a number of prescribed scenarios.
"It is unlikely that any firms are currently undertaking climate-modelling to the level proposed and would not have the capacity to do so in the timeframes. The proposals also require gathering a significant amount of data which is not always available or, where available, could be expensive and have limitations. We believe a possible solution would be to focus on full corporate modelling for the largest exposures by risk and to use these as a proxy for similar companies with a similar profile."
He added: "We have asked the bank to provide clarity around whether reinsurers would be provided for and in particular, whether a primary reinsurer would be covered. The UK reinsurance market is, by its nature, global and we are concerned that the questions in this consultation do not reflect this international understanding.
"In terms of using a 30 June 2020 static balance sheet, we believe the current proposals do not take into account any management actions that may be taken between five-year reporting points. This does not reflect how the general insurance market works in practice. It is also unclear why a five year reporting point has been chosen and we would urge the bank to consider increasing reporting intervals to ten years. It is unlikely that much loss of information will result from reducing the number of projections firms are required to submit and it will make the exercise less onerous.
"Finally, we have asked the bank for clarity as to how it has chosen the selected scenarios. We do not believe the scenarios provide for all possible situations we would expect the bank would want participants to consider as part of a robust exercise."
Earlier today, the Bank of England said it planned to announce its way forward for this BES exercise during the summer.
Back to Top