PLSA industry group to support trustees with ESG reporting blind spots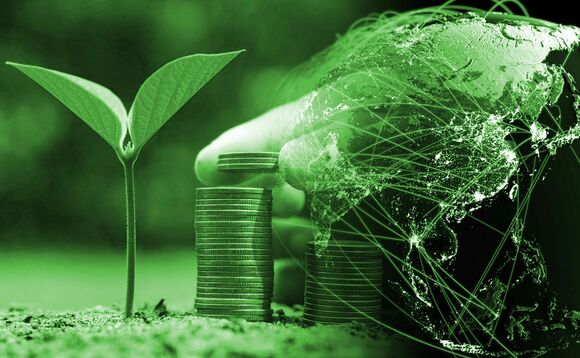 Many schemes are only at the start of their ESG journeys and are likely to be confused by reporting requirements as they also grapple with the ongoing Covid-19 pandemic, says the Pensions and Lifetime Savings Association (PLSA).
The trade body is set to launch an industry group to help produce guidance for schemes following the Department for Work and Pensions' changes to regulations last October, with trustees now required to disclosure their consideration of ESG risks in their statements of investment principles (SIPs).
Last October saw the first set of deadlines for trustees to document their approaches, with defined contribution (DC) schemes required to disclose this in their SIP, published online. The PLSA will now aim to support schemes with the next phase of ESG expectations this coming October, when DC schemes will be required to publish implementation statements which demonstrate how they have implemented SIP policies, including ESG and stewardship.
PLSA policy board member Laura Myers will chair the group, which will produce two documents in time for summer trustee meetings.
The first of the PLSA's documents will provide a voting behaviour template and 'pack' for asset managers to fill out, allowing trustees can better compare and contrast engagement and voting behaviour. The second document planned is a step-by-step guidance for schemes to achieving good practice on their implementation statements and responsible investment communications.
In October, DC schemes will also have to provide further information on asset management arrangements and investor engagement in ESG, while defined benefit (DB) schemes will need to publish their SIPs online. This is to be followed by annual reporting on the implementation of their policies around voting and stewardship behaviour from 2021.
The initiative behind the group is to help schemes get "both clear and consistent information from asset managers", the PLSA said, as well as to provide more thorough guidance on communicating how schemes have implemented responsible investment and stewardship approaches.
A cross-industry group of experts including scheme investors, professional trustees, investment consultants, asset managers and legal advisers who are yet to be formally announced will sit on the board, while a stakeholder group made up of key industry organisations, government departments and regulators will also support the work.
Myers said: "Providing clear support and guidance will give a helping hand to both DC and DB trustees who are also currently grappling with the challenges of Covid-19. ESG issues are rising up the political and social agenda and I'm delighted that our group can help trustees be on the front foot to help improve standards across the industry and provide members with transparency on how their trustees have implemented these policies."
The launch of the PLSA group follows analysis from Peregrine earlier this month which showed the asset management industry has failed to provide the information investors need on ESG in the last 12 months.
The topics identified as having the most significant demand for support included measurement and materiality, supply chain transparency, active ownership and product specific content.
More on Defined Contribution
Back to Top