Q1 2020 results round-up: Hargreaves Lansdown AUA down £8.5bn in 'exceptionally volatile' Q1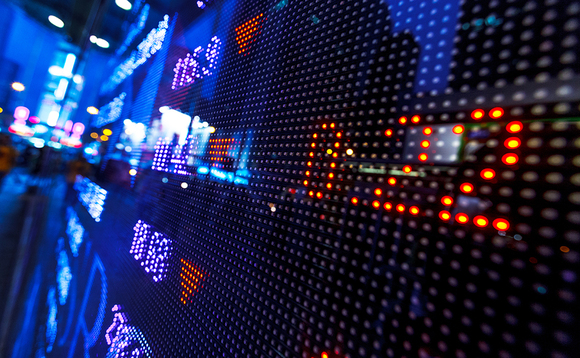 The first three months of 2020 spelled the end of the longest bull market in history as the combined impact of the coronavirus pandemic and the oil price collapse caused havoc in most asset classes.
Here, Professional Pensions' sister title Investment Week takes a look at how the first months of the year affected the UK investment management businesses and what their outlook for the coming year is.
Hargreaves Lansdown
Hargreaves Lansdown assets under administration dropped from £105.2bn to £96.7 bn in the four months to April 30 this year during an "exceptionally volatile and challenging" period.
Some £12.4bn was wiped off its balance sheet by market movements but the business reported £4bn of net new business in the first quarter of the year, a trading statement released this morning showed.
It said it had a total of 1,368,000 active clients, with net new clients of 94,000 in the period and year-to-date total revenue of £448.1m, up 13%, supported by "record dealing volumes".
Chief executive Chris Hill said: "During this exceptionally volatile and challenging period, Hargreaves Lansdown has performed strongly. We have and continue to be focused on the health and well-being of our colleagues and their families.
"We are not seeking government assistance, nor are we furloughing any employees or enacting any redundancy programmes."
He added: "The investment that we have deliberately undertaken over the past three years into our service, its scalability, our marketing and our technology has enabled us to support and protect the interests of our clients throughout the Covid-19 crisis."
Schroders
Schroders saw its total assets under management (AUM) drop during the first quarter of the year due to extreme market volatility linked to coronavirus.
Its figures for Q1 said total AUM fell to just over £470bn on 31 March from £500bn on 31 December last year.
The results released this morning (16 April) said the fund manager generated net new business of just over £30bn during the quarter, with gross inflows of £60bn and gross outflows of almost £30bn. Investment returns stood at a total of £60bn.
Group chief executive Peter Harrison said: "During this period of extreme market volatility and social and economic uncertainty, the business has proven to be resilient. The well-being of our people is our top priority and they have responded admirably with the significant investments we have made in technology enabling efficient remote working globally. This has allowed us to remain focused on delivering positive investment outcomes for our clients.
"We generated strong flows in the first quarter of the year with net new business of £30.4bn and have successfully on-boarded the remainder of the Scottish Widows mandate, which contributed net new business of £29.5bn."
He added the business remained actively engaged in supporting businesses through these "extraordinary times" with the aim of protecting the long-term interests of stakeholders. It also increased its charitable works to help combat Covid-19.
Schroders is not seeking any government assistance during the coronavirus pandemic and has not furloughed any employees or made any redundancies.
Harrison added: "Our strategy of maintaining a strong capital position allowing investment in our business through the market cycle remains unchanged and we are confident that we will continue to generate value over the long term for our clients and our shareholders."
JP Morgan
JP Morgan Chase has reported a drop in net income of 69% quarter on quarter, falling from $8.5bn to $2.9bn, but insisted it had "performed well" over the past three months.
The firm has increased its total credit reserves to $8.3bn, the highest since 2009, which chairman and CEO Jamie Dimon explained was related to "the likelihood of a fairly severe recession".
He added that JP Morgan Chase has entered the crisis "in a position of strength" with total liquidity resources in excess of $1trn, and noted that despite "a very tough and unique operating environment" the company had grown deposits in every line of business.
The asset and wealth management arm of the firm saw profits remain flat when compared with Q1 2019 and saw revenue increase by 3% to $3.6bn, which it attributed to "higher management fees on higher average market levels and net inflows over the past year", while overall assets under management increased 7% to a total of $2.2trn.
Hill said much uncertainty remained and could not predict new business levels or client activity.
"However, we are confident that the strategy we have invested in, with our focus on the needs of UK investors and savers and delivering the highest level of client service, means that we are well-positioned to deliver continued attractive long-term growth," he said.
Janus Henderson
Janus Henderson's assets under management have fallen more than $80bn over the first quarter of 2020 as a mixture of redemptions and falling markets take a 21% toll on the asset manager's funds.
Over the past three months the firm has also suffered an operating income loss of $332m, resulting in a negative diluted earnings per share of $1.35, compared to a positive figure of $0.59 the previous quarter, but has confirmed a dividend of $0.36 per share for the three months to 31 March.
Additionally, Janus Henderson has confirmed it has purchased 2.1m ordinary shares totalling $31.2m over the first quarter as part of a total $200m on-market buyback programme approved by the board in February 2020.
At $189.3bn, equities remain the majority of the firm's AUM, making up 54% of the total $352.7bn. Janus Henderson reported that 43% of its equity segment had outperformed relevant benchmarks over one year, compared to 69% and 70% over three and five years respectively.
Fixed income, which comprises the second largest asset class for the manager at $71.6bn AUM. The firm reported 48% of fixed income assets had beaten their relative benchmarks over one year, compared to 55% and 61% over three and five years respectively.
Dick Weil, CEO of Janus Henderson Group, said: "At Janus Henderson, our top priority has been looking after the health and safety of our employees and their loved ones. In a short time, we have successfully implemented business continuity plans across all of our offices enabling us to continue to deliver for our clients.
"As you would expect, we are managing our expenses carefully and the focus we have had on cost discipline will also support our positioning through this period.
"We continue to be a highly cash-generative business, which supports the ongoing needs of the business whilst returning cash to shareholders."
Quilter
Quilter saw its assets under management and administration (AuMA) slip to £95.3bn during the first quarter of 2020, 8% lower than Q1 2019 as negative market movements more than offset positive net inflows.
In a trading statement on Tuesday, Quilter said it had seen net inflows of £500m in the three months to 31 March, the same number as in the corresponding quarter in 2019, despite plunging markets.
CEO Paul Feeney said that while lower AuMA levels would hit revenues, "the vast majority of our revenues are recurring by nature", with its "capital and cash levels are in a strong position".
As a result, Quilter confirmed its board would recommend payment of the final 2019 dividend at its May AGM. That follows the completion of the first tranche of its share buyback programme, which amounted to around £28m and finished at the end of March.
"We have various capital and cost levers that can be utilised as a response to further financial market stresses, if required," Feeney added.
"Quilter has a robust business model and the fundamentals that underpin our investment proposition remain strong.
"We operate in a large market with secular growth potential, people still need to save for their retirement and they need trusted financial advisers to help guide and support them on that journey. I am confident we will emerge from this crisis in good shape and even more connected to our customers, our advisers and ourselves."
Back to Top