Foresight acquires Pension Infrastructure Platform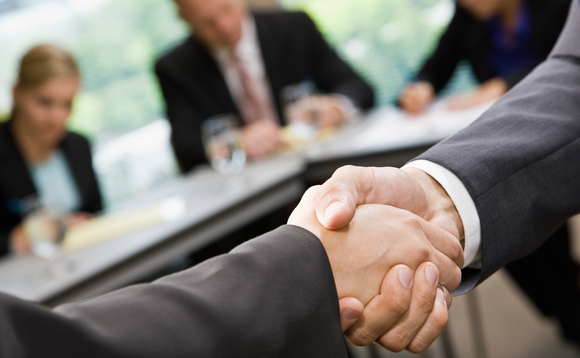 Foresight Group has announced plans to acquire the £700m Pension Infrastructure Platform (PIP) from a consortium of pension funds and the Pensions and Lifetime Savings Association (PLSA).
The investment vehicle was formed in 2013 under the PLSA's leadership, but with backing from major pension schemes including those of British Airways, the Pension Protection Fund, and the Strathclyde and West Midlands Local Government Pension Scheme (LGPS) funds.
The transaction will offer deeper resources for PIP and boost Foresight's infrastructure exposure, while increasing its assets under management by 38% to £6.5bn.
The deal will offer Foresight a broader scope of investments that complement its existing suite of funds, and will accelerate application of the group's environmental and sustainable investment capability into other infrastructure sectors.
PIP manages a portfolio of UK infrastructure assets across the renewable energy, transportation and social infrastructure sectors and West Midlands Pension Fund's allocation to infrastructure has more than doubled, aided by its collaboration with PIP.
The transaction between the platform and Foresight is expected to complete next month.
Foresight partner and head of infrastructure Nigel Aitchison said: "The skills of the PIP team will further strengthen the depth and breadth of our specialist infrastructure presence and Foresight's position as a leading infrastructure manager."
PIP chief executive Paula Burgess added: "This combination means the PIP team can continue to work with UK pension funds, while bringing additional skills and resources to bear and attracting more investment as part of a larger platform."
PIP chairman Tony Poulter said: "This transaction strengthens both PIP and Foresight and gives investors very good reasons to consider the combined infrastructure team for both new investment and asset management. The PIP board is very happy with the outcome."
WMPF director of pensions Rachel Brothwood noted: "As a founding investor, West Midlands has built a strong partnership with PIP which has enabled effective growth in a range of long-term UK infrastructure investments, targeting inflation-linked returns and cashflow required to help pay pensions - we look forward to continuing to build on that foundation with Foresight as both the fund's investment strategy and market opportunities continue to evolve."
Back to Top