GMP Equalisation Working Group publishes guidance on data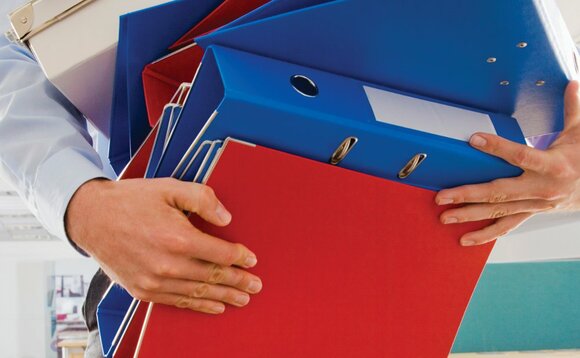 The GMP Equalisation Working Group (GMPEWG) has published guidance on the key data aspects involved in equalising for the sex based inequalities of GMPs.
This is the cross-industry working group's third batch of guidance after it published its paper on methodology back in November and guidance on rectification in March.
The guidance - set out by the working group, which is chaired by Geraldine Brassett of the Pensions Administration Standards Association (PASA) - details the potential data that will be required to enable calculations to be carried out.
It says that while not all data may be readily available or available at all, such as if the original member record is missing a dependant's pension figure, some of the data may be available on back files but may require a disproportionally high amount of effort and expense compared to the benefit uplift amounts.
The guidance explains: "Trustees will need to consider what data is readily available, what could be available at some additional expense and effort, and what's unlikely to ever be available. They need to consider the impact of the missing data and weigh up the costs of obtaining it against the impact and risk of not."
The document also discusses calculation options, and the need for consistency and efficiency when making GMP equalisation decisions in relation to data. It notes: "Trustees should consider the potential need for GMPE decisions, in relation to data, to be consistent with other similar decisions. For example, in relation to general Barber equalisation and GMP reconciliation and rectification projects."
The guidance has been developed by a group of pension professionals representing the actuarial and legal professions as well as pension managers and administrators who have pooled their collective experience.
Members of the data sub-committee of the working group are from a range of firms including Barnett Waddingham, Willis Towers Watson, and Aviva among others.
Chairman of the PASA GMP equalisation data sub-committee and trustee director at Independent Trustee Services Akash Rooprai said the guidance "builds on that previously published by the GMPEWG on methodology and rectification".
He said: "The key message is - start this work now. Understand the data that is readily available, further data which can be obtained and the time/cost associated with this, and any data that might be not be possible or might be impracticable to obtain, and consider alternatives."
"Don't use lack of complete data to delay further," he urged.
He added: "The guidance provides help in putting together a list of the data required and acknowledges that not all data will be available or practicably available, so considers ways to manage such issues.
"It considers a number of example resolutions to a range of potential data issues that may be encountered and highlights the interplay between the data requirements and the calculation approaches adopted.
"The available data will influence the approach taken to calculations, and equally the approach taken will impact on the data requirements."
He also noted this guidance "links data requirements to the overall planning process for a GMP equalisation project and empowers trustees to guide and instruct their advisers, along with previous guidance issued".
Other sub-committees of the industry-wide working group include impacted transactions, and tax, with guidance from these groups is expected in the coming months.
The five sub-groups were set up in June last year with responsibility for drafting guidance and driving progress on the equalisation project.
Back to Top