PP Live: Guy Opperman - Simpler annual benefit statement consultation response 'on my desk'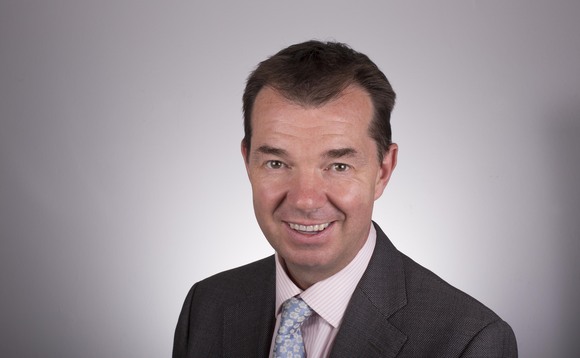 The Department for Work and Pensions' (DWP) response to the simpler annual benefit statement consultation is ready, and likely to be published within weeks.
Speaking this morning (14 July) at PP Live, the pensions and financial inclusion minister Guy Opperman said: "We have had a number of consultations to respond to. I have the final draft (of the simpler annual benefit statement response) on my desk and I hope it will be out in the next two to three weeks."
Other consultations the department will be responding to include its call for evidence on the charge cap.
The minister's update also included a strong word on ESG and climate risk. Opperman said: "There is a real and material threat posed by climate change… it has the potential to make some assets worthless."
He added: "All pension schemes are exposed to climate-related risks, whether you are defined contribution or defined benefit (DB), whether assets are pooled or segregated, or whether you have short or long-term horizons.
"Even assets of de-risked DB schemes carry climate-related risks."
Opperman also revealed: "I want the UK to be a world leader and we will consult on detailed requirements later in the year."
The minister also revealed the DWP will set its "focus on restructuring the general levy".
He said while he considers the decision earlier this year not to increase the general levy was "a sensible measure", he said that "changes to the levy are still required and as a department we will focus on restructuring the levy".
With the Pension Schemes Bill due to have its final day in the House of Lords tomorrow (15 July), the minister noted his recent addition of the requirement for schemes to implement effective governance including reporting alongside the recommendations of the Task Force on Climate-Related Financial Disclosures will coincide with those looking to 'build back better' following the pandemic.
Opperman added, that in light of the Covid-19 pandemic, "one of my mains jobs is ensuring the savings habit that has been built up over many years is not disrupted", and recognises the importance of the DWP and treasury officials "supporting people in their auto-enrolment duties through the pandemic".
He concluded: "I am keen that when we return to normal, it is a new normal with better outcomes for savers, where we challenge saving behaviours caused by coronavirus, and we will make this new normal a successful reality."
Back to Top