Diversity Project targets investment industry pay gap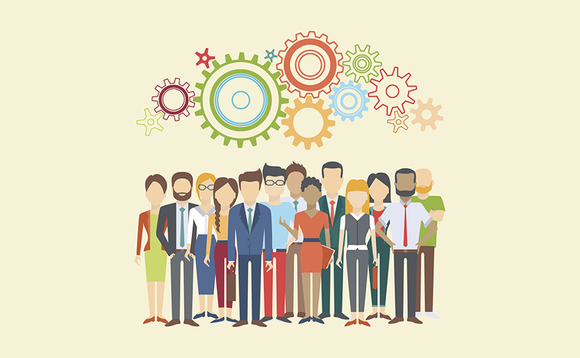 The Diversity Project has outlined a new equality target for asset managers with the intention of halving the industry's gender pay gap by 2030.
The initiative - which is a collaboration between more than 70 organisations - said efforts to date to equalise gender within the industry "have been greater than results".
A new gender workstream of six sub-groups led by Diversity Project chair Dame Helena Morrissey will look to tackle different aspects of the gender diversity problem. This will include line manager attitudes, people training, industry culture, job design, career mapping, mentoring, sponsorship opportunities, role models, and career break metrics to help firms understand how they could change to better reflect diversity opportunities.
The proportion of female fund managers have hovered around 10% in the UK since 2016, with the gender pay gap the second largest of any sector in the UK, second only to investment banking.
Morrissey said a "sense of fatigue" on the topic of gender diversity was clear despite growing need to address it.
"Arguments for having more women run money, manage people, lead client relationships and contribute to our industry's culture and future are stronger than ever," she said. "We've analysed the obstacles and devised new intensive, wide-ranging set of initiatives to address them and create new enablers for women to progress and we've decided to set ambitious goals to hold our collective feet to the fire and actually deliver the progress needed."
She added the industry was at "a crossroads for workplace gender equality efforts," with women having shouldered much of the household and childcare duties during the Covid-19 pandemic.
"The investment industry is seeking to build back better from the crisis, developing the lessons learned so that firms are more modern, more inclusive and more resilient. Ensuring women are a key part of the next phase, involved in the decision-making and offering their perspectives will help us serve our clients better," she added. "It's the right moment to reassess and redouble our efforts to improve the representation of women, especially in fund manager roles, the lifeblood of our industry. The goals are ambitious and show that we're serious."
BGF executive chairman Stephen Welton - who is working on leadership aspects of the issue - agreed bold action was crucial.
"On an individual level, key to this is challenging internal biases and 'unlearning' many of the unconscious assumptions that perpetuate the gender inequality that still exists today," he said.
"This set of initiatives is intended to engage more women in the asset management industry, but also to encourage female entrepreneurship more broadly, so that targeted interventions have a magnifying effect across the whole ecosystem."
The launch of the Diversity Project's new goals follows that of a compendium to accelerate industry's inclusion agenda earlier this month.
The compendium sets out four key considerations for leaders - resilience, role modelling, flexible working, and collaboration - and asked them to consider what the industry and its companies' Covid-19 legacy will be.
Back to Top