Surplus success for tranche 13 schemes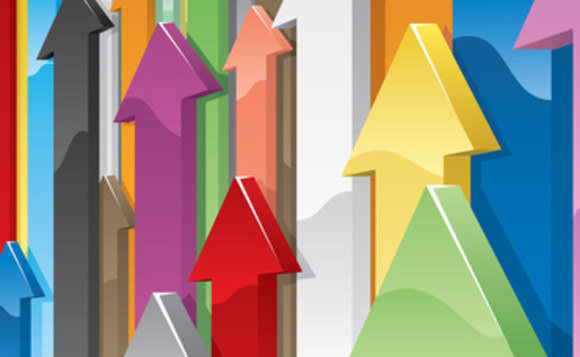 Over a third of defined benefit (DB) schemes with valuations between September 2017 and September 2018 were in surplus, according to data from The Pensions Regulator (TPR).
In its annual scheme funding analysis - released today (11 August) - the regulator looked at the valuation submissions of tranche 13 schemes, finding that rising assets had helped improve overall funding positions.
These valuations fall within the fifth triennial cycle of scheme funding, with due dates for receipt falling within between December 2018 and December 2019.
The analysis - which compares the valuations and recovery plans of UK DB and hybrid pension schemes - comes just over three months after TPR published its annual funding statement for 2020 in which it admitted that March and April 2020 valuations would be challenging as the coronavirus continued to spread throughout the UK.
Today's update however showed that the median level of technical provisions (TP) funding generally increased across each of the maturity groups. This was between 93% among schemes with maturity levels less than 25%, and 102% for schemes with maturity levels of 75% or higher.
The regulator said tranche 13 schemes saw improved asset positions, both regular and remedial sponsor contributions, and positive gains on investments in the three years to valuation.
Approximately one-fifth (20%) of schemes with valuations in both tranches ten and 13 reported a surplus of assets over liabilities in both tranches.
Given the three-year inter-valuation period itself, TPR said a reduction in recovery plan length of less than three years between tranches still represents an extension to the date at which the scheme is anticipated to be fully funded. Just over two-thirds of tranche 13 schemes (68%) - including those which remain in surplus - have brought forward their recovery plan end dates, or have left them broadly unchanged.
A further 17% of schemes have extended their recovery plan end-date by up to three years, while 15% extended their recovery plan end-date by more than three years.
This brought the mean and median recovery plan lengths for tranche 13 schemes in deficit to 6.1 and 5.2 years respectively.
Average annual deficit reduction contributions (DRCs) as a proportion of TPs for tranche 13 were relatively unchanged in the period when TPR compared them with tranche 10 schemes. The relative increase in average annual DRCs between tranche 10 and 13 is 3% at the median; the median extension to the recovery plan end date is two years.
As a proportion of liabilities calculated on a TPs basis, the regulator calculated that average annual DRCs for tranche 13 schemes remained unchanged at 2.2%, relative to tranche 10.
The regulator said the figure is influenced by increases in liabilities calculated on a TPs basis, as well as changes in nominal DRCs.
The median increase in TPs is 10% with the corresponding relative increase in average annual DRCs currently sitting at 3%.
Back to Top