Pension schemes subjects of 'social engineering' in government climate risk disclosure proposal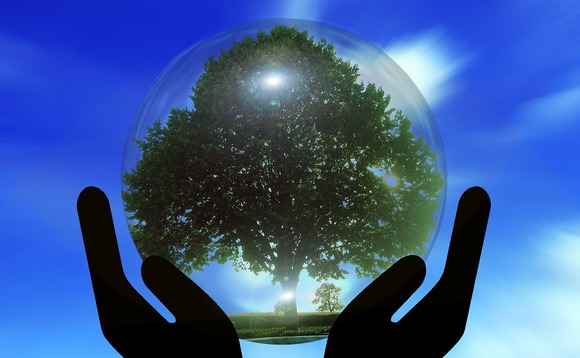 Complying with the government's proposals for climate risk disclosure is an unnecessary burden on schemes which are being used as vehicles for social engineering, PP poll respondents say.
Professional Pensions' latest Pensions Buzz survey questioned trustees, scheme administrators, actuaries, and investment consultants on the government's proposal to require the 100 largest occupational pension schemes to publish climate risk disclosures by 2022.
Under the proposal - announced by secretary of state for work and pensions Thérèse Coffey on 26 August - schemes with £5bn or more in assets and all authorised master trusts will be forced to report on the financial risks of climate change within their portfolios.
While the proposals were received fairly positively across the industry and by a majority (51%) of respondents to PP's survey, many said they did not agree with the feasibility of the decision for the industry.
One pundit labelled the proposal "an absolute waste of time", questioning whether membership of large defined benefit schemes engage even engaged in 'subject matter' involving ESG and climate change. A second respondent agreed the proposal was "more detailed nonsense that won't be read by members".
Another said: "The government needs to take direct action itself against polluters, not try and get pension schemes to do its dirty work."
A third added: "I am always concerned when government sees pension schemes as an easy target for social engineering."
At the time of the announcement, Coffey said the proposals would be "one of the most significant steps to date in the UK's progress on tackling climate change", allowing the nation to "seize the opportunities from an economy-wide transition to net zero."
Another Buzz respondent said the proposals were simply "more admin aimed at keeping third party box-tickers happy without making any contribution to the provision of pensions", however, while a further said it was "more bureaucracy costs".
"Scheme members just want their pensions, they don't for a second believe that their scheme's investments can save the planet," another pundit said.
Another concluded: "This smacks of meddling with investment decisions through a back door."
Some 41% of respondents this week did not agree with Coffey's proposal, behind 51% who did. A total of 8% who answered were unsure.
Back to Top