PMI appoints Lesley Alexander as president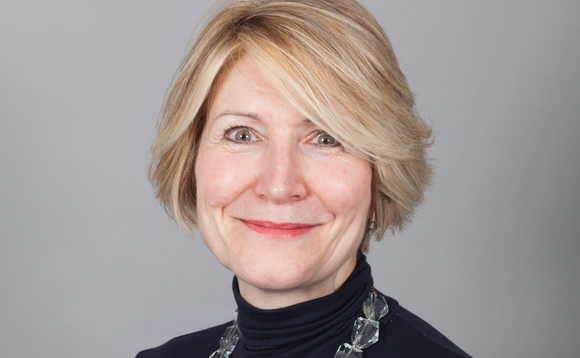 The Pensions Management Institute (PMI) has elected Lesley Alexander as president.
The appointment - effective today (6 October) - comes after Lesley Carline stepped down from the presidential role following her two-year term.
Alexander is in her second term on the PMI's advisory council and has been a non-executive director on the board since 2018 when she was elected as vice-president. As president, she will now chair the institute's advisory council.
She has more than 20 years' experience in the pensions industry and has held a number of senior roles, including her current director role at ZenZero Consulting.
Previously she was partner and managing director at Ferrier Pearce, and chief executive of the HSBC Bank Pension Trust.
Smart Pension's Tim Phillips will remain in his vice-president role and will remain on the board as a non-executive director for another year, while Barnett Waddingham principal Sara Cook has been elected as a second vice principal.
The PMI has also appointed First Actuarial's Robert Wakefield and Mercer's Raymonde Nathan to the Advisory Council, while Alan Whalley and Lorraine Harper have also been re-elected to the council to serve second terms.
PMI chief executive Gareth Tancred said: "As the PMI continues in its goal to encourage high standards across the UK pension industry, the role of president is crucial. That is why we are delighted to welcome Lesley Alexander on board as president, who will bring a wealth of experience and expertise to our leadership team. The president is the principal ambassador for the institute and we very much look forward to working with her.
"Lesley will take over from her fellow Lesley - Lesley Carline - having worked closely with her as vice-president for the past two years. We would like to offer our sincere gratitude to Lesley Carline, who has made a huge contribution during her two year term and been an enormous support to the PMI for many years."
Lesley Alexander added: "As the pensions industry battles the challenges that the global coronavirus pandemic has created, I am delighted to support the PMI as it aims to guide the industry through these unchartered waters. I have long been involved in the presidential council and look forward to beginning my term as president.
"I would particularly like to thank my colleague Lesley Carline for her service over the past two years and I hope to continue her legacy throughout my period as president."
Back to Top