Workplace schemes mandated to 'nudge' members into pensions guidance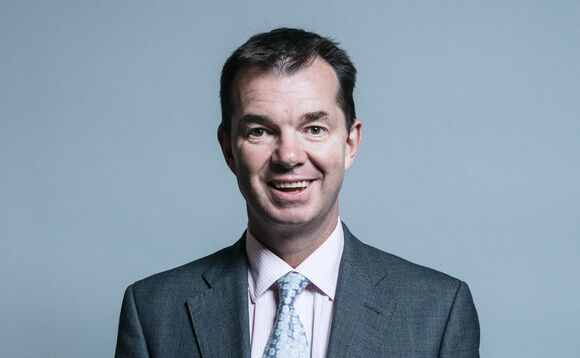 Occupational pensions schemes will be required to direct savers to take guidance on pension withdrawals under new provisions to boost engagement.
In a policy statement released today (28 October) the government outlined its findings and conclusions from its test of scheme members' take-up of free Pension Wise guidance.
A three-arm randomised controlled trial (RCT) was conducted over 19 weeks between October 2019 and February 2020 on a representative sample of 4,135 defined contribution pension holders who called participating pension providers Aviva, Hargreaves Lansdown, and Legal & General within the trial period to ask about pot access.
The research looked to shed more light on why free guidance up-take is low, and found those who reported that they were "still exploring their retirement options" were more likely to opt to have guidance than those who had a concrete decumulation plan.
The government said the intervention as "successful" and increased the number of pension holders booking and attending a Pension Wise appointment compared to business as usual.
Pensions and financial inclusion minister Guy Opperman said the government was now ready to implement 'nudge' provisions as "part of a package of important measures designed to help people make informed decisions about accessing their pension savings".
"This policy statement sets out our approach to encourage take-up of pensions guidance. We will introduce new provisions requiring trustees of occupational pension schemes to nudge members to appropriate guidance when they seek to access their pension through the pension freedoms," Opperman stated.
"I want taking pensions guidance to become a natural part of the journey individuals embark on when making decisions about their pension savings."
Debate around the low take-up of free guidance and how it should be promoted has circled since 2018 with guidance initially delivered by the government by Pension Wise transferred to the Money and Pensions Service (Maps) last year.
A commitment to test a 'nudge' into pensions guidance was also tabled in 2018 at the time of the implementation of the Financial Guidance and Claims Act 2018. Sections 18 and 19 of the act - referred to as the 'Stronger Nudge' legislation - will see the Secretary of State for Work and Pensions implement regulations in this area.
Today's policy statement noted the new section 19 "will place a duty on trustees and managers when dealing with applications to access pension savings using pensions flexibilities, to refer the applicant to appropriate pensions guidance and explain the nature of that guidance".
It also states they "are not to proceed with the application until they have ensured that the relevant beneficiary has received appropriate guidance or has opted out of receiving guidance".
Section 19 regulations will require trustees and managers to:
Present taking pension guidance as a 'normal' part of the process of transferring/accessing a pension pot.
Incorporate booking an appointment into their member engagement process, at the point at which a member indicates they would like to take guidance.
Opperman added: "I welcome the encouraging results from the strong nudge trials that demonstrated 'nudging' people to take guidance significantly increase take-up.
"These measures will help protect consumers from scams and encourage use of the free, impartial guidance that is available to help them make informed decisions about the options available to them."
The government has said it hopes stronger nudge "encourages and promotes guidance as a positive activity".
"These regulations will provide more detail for trustees or managers of occupational pension schemes concerning their duty to deliver the nudge to pension guidance," it stated.
The Financial Conduct Authority (FCA) will consult on rules implementing the stronger nudge on contract-based pensions moving forward, while the government confirmed it would continue to work closely with the FCA, The Pensions Regulator (TPR), and Maps.
TPR executive director of regulatory policy, analysis and advice David Fairs said the regulator welcomed the section 19 legislation and confirmed it would introduce its own trustee guidance for navigating it.
"Stronger Nudge is another key step to help ensure savers make informed retirement choices by using the free guidance available from Pension Wise," he said. "We will be introducing guidance for trustees to help implement the measures so that seeking guidance becomes the norm for pension savers when planning for the future."
Industry warnings
While the government's push to encourage more access to guidance is welcome, Quilter pensions expert Ian Browne said the nudging savers is not a "silver bullet" to replace better financial education.
"The government should continue efforts to improve understanding of pensions and make assessing pension options as simple as possible," he said.
"It's hoped that taking guidance before accessing pensions becomes much more common, particularly in the uncertain economic environment ahead."
Just group communications director Stephen Lowe said Opperman's lack of specific target-setting meant there would be no yardstick against which to hold the government to account.
"At best, the approach outlined by the minister will encourage a few thousand more Pension Wise appointments each year, but with increasing numbers accessing pensions and fewer taking guidance or regulated advice, that will still leave hundreds of thousands of pension savers each year wide open to ill-informed decisions and scams," he said.
Lowe added that while the nudge trails may have been "successful in an academic sense" they did not "deliver the real-world transformation in Pension Wise usage that is required".
"It is exasperating because this lack of ambition condemns pension savers to years of more of the same - where they're ushered in to pension saving through automatic enrolment but left to grope for the exit on their way out," he continued. "It's not good enough and will result in a significant minority of people receiving impartial guidance."
AJ senior analyst Tom Selby was positive on the policy statement, noting the nudge approach would likely "avoid an unwelcome scenario" where savers might perceive further red tape to accessing their pot.
"As these proposals are taken forward it will be crucially important that the government and the FCA work together to ensure consistency across different types of pensions," he said. "It would clearly be a bad outcome if the process governing occupational schemes regulated by TPR was somehow different to the process facing FCA-governed schemes, when the perspective of members holding both types of pension are broadly the same."
He concluded: "Policymakers should also consider whether focusing this nudge when people want to access their benefits is the most effective point of delivery, given that many people will have already made a decision and primarily be focused on accessing their tax-free cash."
A consultation on planned draft regulations for section 18 and 19 is now expected.
Back to Top