Industry supportive of DWP's DC proposals but warns of unintended consequences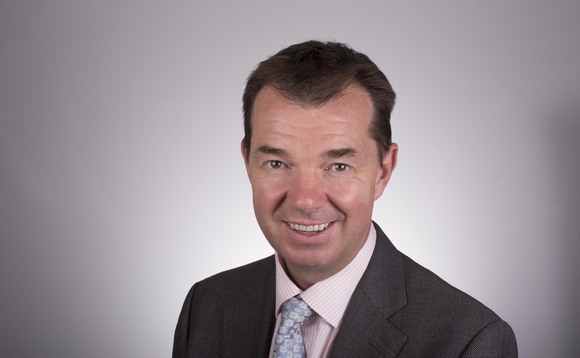 The Department for Work and Pensions' (DWP) consultation on improving defined contribution (DC) outcomes has garnered support from the industry, but many have warned of potential unintended consequences.
The consultation - which closes to responses today (30 October) - puts forward steps to encourage the consolidation of smaller pension schemes into larger ones.
The proposals also set out detailed guidance to ensure that DC schemes meet existing standards, while schemes that do not meet these standards are being told to wind up. These requirements will only apply to schemes with less than £100m in assets, while schemes more than £100m will be exempt.
Additional measures to encourage pension schemes to invest in a more diverse range of long-term assets, including illiquid products such as venture capital and green infrastructure, were also included in the consultation.
Industry members offered support for the proposals put forward by the government department, with many praising the "detailed guidance".
The Pensions Regulator executive director of regulatory policy, analysis and advice David Fairs said: "We welcome the DWP's consultation on improving outcomes for members of DC pension schemes.
"The proposals call on schemes with assets under £100m to carry out a more rigorous annual assessment of their value for members. If those schemes cannot demonstrate they offer good value, they will have to tell us whether they plan to improve or consolidate.
"This is in line with our aim to cut the number of poorly run schemes in the market so every saver benefits from being in a pension scheme with excellent standards of governance and which delivers good value."
Aegon pensions director Steven Cameron said: "It's positive to see the government recognises the important role pension scheme investments play in supporting the UK economy. This consultation removes barriers to allow the largest pension schemes to invest in illiquid investments and while this is a worthwhile aim, it mustn't take priority over the trustees' key duty to protect member interests."
He added: "Consolidating into a larger pension scheme such as a master trust can often improve member outcomes through a combination of strong governance, quality administration, competitive charges, effective communication and engagement strategies alongside diverse and appropriate investment strategies. But the controversial decision to raise the trigger level from £10m to £100m will bring a number of medium sized schemes into scope.
"Any DC schemes with funds up to £100m will in future have to put considerable effort into an annual value for money assessment… Most trustees will need expert help in the assessment from employee benefit consultants, increasing costs for them or the sponsoring employer, so it's important to weigh up costs against likely benefits to members."
Buck head of knowledge resource centre Gary Crockford warned of the potential unintended consequences of the DWP's proposals, "particularly those which could penalise smaller schemes".
He said: "One area for concern is around the cost of compliance, especially for schemes with limited resources. If these new measures mean that compliance costs rise, then trustees and sponsors of smaller schemes, even those which currently provide good value for members, may well be effectively forced into consolidation by the pressure of meeting this cost.
"A further worry is that these new requirements will result in a two-tier 'value for member' system - one that is more stringent for schemes less than £100m and less stringent for larger schemes where more member money is at risk. Again, it will only be smaller schemes who may be unfairly scrutinised and penalised by the proposal.
"If these practical challenges can be overcome, then the proposed changes will be an important step towards improving outcomes for members."
XPS head of DC consulting Sophia Singleton added: ""The government has a clear intention to drive consolidation. But the market may not have capacity to cope with so many schemes winding-up at the same time. This in itself may cause member detriment as schemes stop engaging with members and become zombie schemes waiting in line to be wound-up. We think a staggered approach is needed for the implementation.
"There is also a clear message that small schemes can't deliver but large schemes do - this is not always the case.
"In our experience not all large schemes deliver the best member outcomes, whilst there are many smaller schemes that do. If the objective is to improve DC member outcomes then the requirements should apply to all DC schemes regardless of size."
More on Defined Contribution
Back to Top