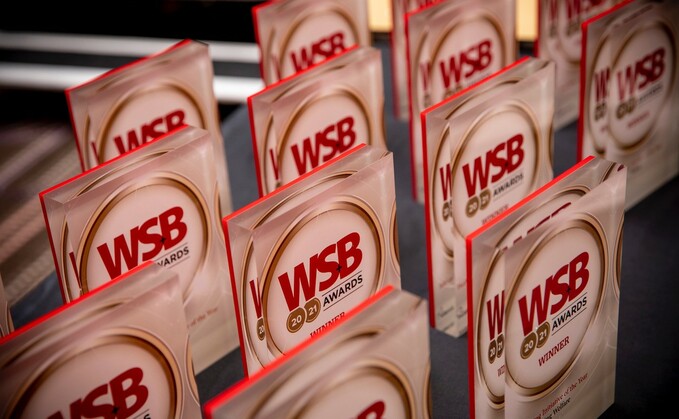 Here they are — the winners of the Workplace Savings and Benefits Awards 2021...
The awards were announced yesterday evening (6 October 2021) at a gala dinner at the Sheraton Grand Park Lane in London by comedian Naomi Cooper.
The awards - which are now in their 9th year - recognised the employers which have the best benefits teams and offerings to staff and have done the most to improve these over the past 12 months.
In addition, the awards rewarded the best pension and benefit providers - recognising those that have done the most to help employers and their staff over the past year.
To find out more about the awards - and register to receive information about next year's awards, visit: http://events.wsandb.co.uk/awards
The winners of the 2021 awards are:
Employer Awards:
Best Benefits Strategy / Innovation of the Year
Winner: BT Group
Best Communications / Engagement Initiative of the Year
Winner: Lloyd's Register
Best Financial Education Strategy
Winner: Heineken
Best Mental Health Wellbeing Strategy
Winner: Santander UK
Consultant and Provider Awards:
Benefits Innovation of the Year
Winner: Unum UK
Employee Benefit Consultant of the Year
Winner: Aon
Pension Consultant of the Year
Winner: Hymans Robertson
Group Risk Consultant of the Year
Winner: Aon
Healthcare and Wellbeing Consultant of the Year
Winner: Aon
Highly Commended: Let's Get Healthy
Benefit Communication Initiative of the Year
Winner: DrumRoll (Barnett Waddingham)
Best Use of Technology for Benefits Award
Winner: Healthy Performance
Highly commended: Zest Technology
Car Scheme Provider of the Year
Winner: Tusker
Financial Education Provider of the Year
Winner: Secondsight, part of Foster Denovo
Highly Commended: Pengage
Group Risk Provider of the Year
Winner: Unum UK
Health Cash Plan Provider of the Year
Winner: Medicash
Health and Wellbeing Provider of the Year
Winner: Bluecrest Wellness
Highly Commended: ToHealth, part of the PAM Group
Pension Provider of the Year
Winner: Standard Life
Highly Commended: PensionBee
Wellbeing Initiative of the Year
Winner: Racing Welfare
Mental Health Initiative Provider of the Year
Winner: Let's Get Healthy
International Benefits Provider of the Year
Winner: Aetna International
Workplace Savings and Benefits Initiative of the Year
Winner: Healthy Performance
Diversity and Inclusion Excellence Award
Winner: Aviva
Best Benefits to Support Employees during the Pandemic
Winner: Bank of America
Highly Commended: Howden