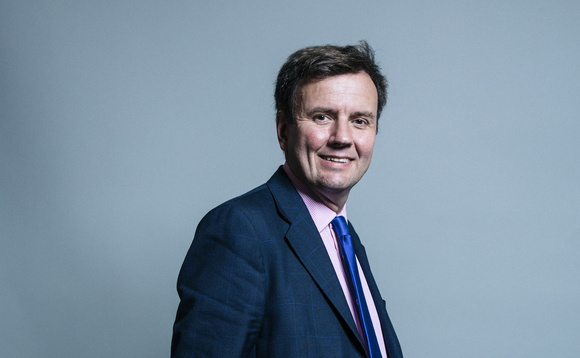 Britain's largest companies and financial institutions will be required by law to disclosure their climate-related risks in line with Taskforce on Climate-related Financial Disclosure (TCFD) recommendations from next year.
Legislation announced today (29 October) follows the publication of the UK's Net-Zero Strategy last week and comes as part of its commitment to become a net-zero nation by 2050.
The UK is the first G20 country to mandate TCFD-alignment law, with over 1,300 of the largest UK-registered institutions subject to it from next April, subject to parliamentary approval.
This includes many of the nation's major traded and listed companies, banks and insurers, as well as private companies with over 500 employees and £500m in turnover.
Energy and climate minister Greg Hands said: "If the UK is to meet our ambitious net-zero commitments by 2050, we need our thriving financial system, including our largest businesses and investors, to put climate change at the heart of their activities and decision making."
The requirements "will help investors and businesses to better manage and understand the financial implications of their exposure to climate change," the government stated. "By applying a set of requirements aligned with TCFD recommendations, UK companies will be provided with a uniform way to assess how a changing climate may impact their business model and strategy."
The news today comes as the UK prepares to host the COP26 climate conference in Glasgow from next week.
Economic secretary to the Treasury John Glen added: "With COP26 in just a few days, I'm proud that we are taking steps to enshrine the UK's transition to a greener financial system into law. These TCFD requirements will not only help tackle greenwashing but also enable investors and businesses to align their long-term strategies with the UK's net-zero commitments."
UK Sustainable Investment and Finance Association (UKSIF) chief executive James Alexander said the legislation "marks another important step" in strengthening the UK's leadership on climate.
"It is very positive to see a scenario analysis requirement now included in the final regulations for companies, which UKSIF and others have called for," he added. "This is necessary to ensure companies can provide to investors and savers a clearer and more meaningful picture of climate risks and the opportunities to support the transition in their annual report and accounts."