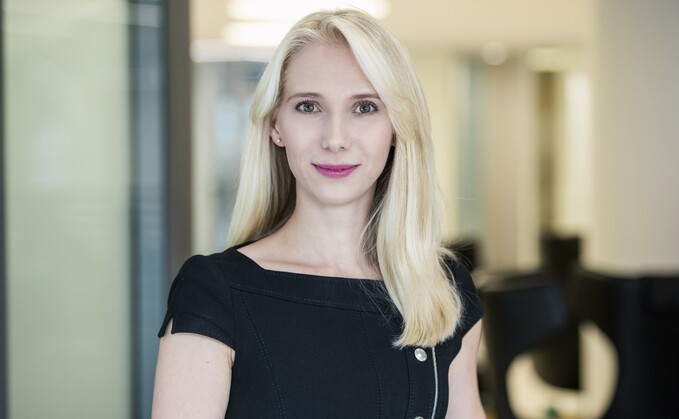 Scottish Widows says it plans to invest up to £25bn by 2025 in companies which are pro-actively tackling climate change.
The pension provider said the total would include investing at least £1bn in firms developing climate solutions, such as alternative green energy, sustainable agriculture, and pollution prevention.
Scottish Widows has already targeted halving the carbon footprint of its investment portfolios by 2030, and aims to reach net zero across the entirety its investments by 2050.
Head of pension investments and responsible investments Maria Nazarova-Doyle said: "Today we're announcing another major milestone in our journey to net zero by committing to invest at least £20-£25bn by 2025, in companies that are pro-actively adapting their businesses to be less carbon-intensive or are developing climate solutions.
"At least £1bn of that figure will be invested to fund companies developing new, sustainable ways of living and working. This huge new investment starts today and will accelerate and grow rapidly over the next four years."
Nazarova-Doyle said by committing to gradually reduce the overall emissions contained in Scottish Widows' investment portfolios to net zero, the firm will be supporting and incentivising companies it invests in to decarbonise at a scale and pace to meet the 1.5°C global warming objective of the Paris Climate Agreement. But she noted this was also about financial returns as well.
She explained: "This isn't just about doing the right thing for the planet. Growing our customers' savings is always our number one priority - and that means reducing the financial risk which carbon intensive companies increasingly represent, along with seizing the huge growth opportunities the green economy offers."
The Climate Change Committee - the statutory body established under the Climate Change Act 2008 to advise the UK and devolved governments on emissions targets - has estimated £1.4trn will need to be invested between 2020 and 2050, to meet the net zero by 2050.
Scottish Widows said the huge scale and speed of this investment represents a golden opportunity for UK business which can successfully adapt, innovate and address climate change.