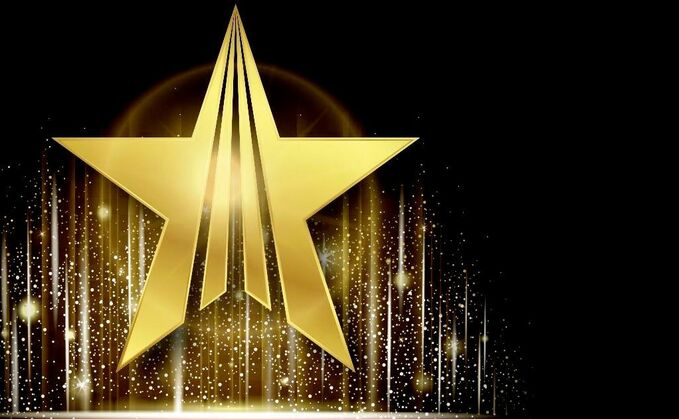 Here they are… the winners of the Professional Pensions Rising Star Awards 2021.
The winners of this year's awards - which celebrate the emerging talent in pensions and those supporting them - were announced at an in-person gala dinner last night (24 November).
The awards, now in their third year, recognise and identify the sector's future leaders as well as shine the spotlight on the organisations and individuals that are helping develop and foster new talent in the industry.
The process for the awards began earlier this year, when you nominated your colleagues and companies in their hundreds. Every nominee was then invited to submit a further questionnaire for our independent panel of judges to review and decide the shortlist and our winners.
We had an incredible response to the awards, with around 250 industry rising stars and organisations put forward across the 13 accolades we will celebrate tonight.
Each of our entrants had unique and powerful submissions, with the impact of the Covid-19 lockdown particularly apparent, thereby making this a very tough year for our judges to choose a winner from so many worthy candidates.
The winners in each of the categories were then decided by a distinguished panel of industry judges.
The full list of finalists and winners for 2021 are as follows:
Training Scheme of the Year
Winner: RSM
Award for Supporting Development
Winner: NextGen
Highly Commended: CMS UK
Excellence in Customer Service and Communication Award
Winner:
Lauren Aitchison-Turner, Pension Protection Fund
Highly commended:
Hannah Swallow, Pension Protection Fund
Investment Trainee of the Year
Joint winners:
Jennifer Davidson, Lane Clark & Peacock
Panashe Bera, Barnett Waddingham
Investment Manager of the Year
Winner:
Nikesh Patel, Kempen Capital Management
Highly commended:
Owen Davies, Russell Investments
Legal Professional of the Year
Winner:
Tamara Brittan, Pacific Life Re
Administrator of the Year
Winner:
Matthew Smith, Barnett Waddingham
Highly commended:
Liam Hanahoe, Barnett Waddingham
Actuarial/Advisory Trainee of the Year
Winner:
Andrew Hetherington, Lane Clark & Peacock
Actuary/Consultant of the Year
Winner:
Tom Yorath, Aon
Highly commended:
Francesca Bailey, Lane Clark & Peacock
Trainee of the Year
Winner:
Kareen McDonagh, Spence & Partners
Trustee of the Year
Winner:
Rebecca Wood, 20-20 Trustees
Mentor of the Year
Joint winners:
Jay Harvey, Aon
Daniel Gerring, Travers Smith
Team of the Year
Winner:
Pension Protection Fund's Contact Centre Team
Rising Star of the Year
Winner:
Georgia Stewart, Tumelo
Highly commended:
Matt Dodds, Willis Towers Watson and NextGen