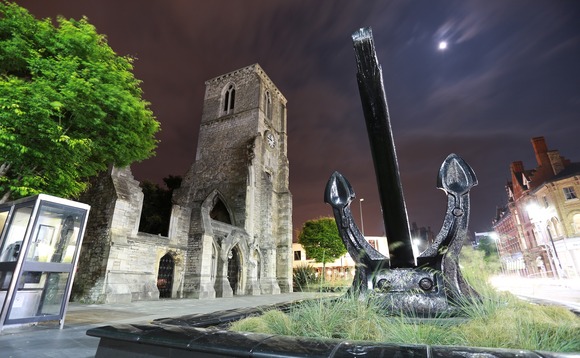 Legal & General Retirement Institutional (LGRI) is to invest £2.5bn of defined benefit (DB) schemes' retirement funds into build-to-rent (BTR) schemes over the next five years
The investment will create upwards of 7,000 new homes.
LGRI invested over £500m in 2021 on the development of four BTR schemes in Stratford, Hove, Southampton and Lewisham, which will create over 1,300 new homes for the local communities. The first residents are expected to move into the Hove and Southampton developments in 2024.
LGRI will be supported by Legal & General (L&G) Investment Management Real Assets, which have already invested approximately £2.5bn into twenty BTR schemes around the UK.
The housing provision is part of L&G's plans to regenerate derelict, unused sites in the UK's towns and cities to deliver economically and socially useful assets, which supports the government's "levelling up" agenda.
All L&G BTR units are targeting net-zero carbon in operation by 2030 and adhere to the standards set out by the London Energy Transition Initiative and the UK Green Building Council.
LGRI chief executive Andrew Kail said: "Through investing pension funds into BTR schemes, we can invest into developments that contribute to the regeneration of cities all around the country and support the UK economy.
"Today's announcement showcases our commitment to creating thousands of high-quality, sustainable homes for communities that need them most. This is inclusive capitalism at its best - by investing in the real economy, generating returns to pay pensions and create a better society for us all."
L&G Investment Management Real Assets head of BTR Dan Batterton added: "Following successful investments in 2021 and our long-term track record in the development and operation of BTR schemes, we are delighted that the commitment to expand investment allows us to grow our mission and have a greater impact on the supply of high quality rental housing in the UK.
"Within five years, the L&G group will have committed a total of at least £5bn to the sector, providing 15,000 purpose built BTR homes."
Tom Higgins is a junior financial journalist at Rhotic Media