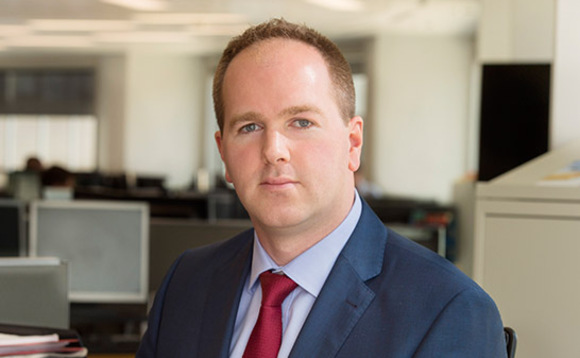 Legal and General (L&G) is offering new and existing NavGuide fiduciary management clients with liabilities of up to £100m a lower buyout price.
The firm said it was able to make this offer due to the efficiency benefits gained from the consolidated approach of L&G's Pension Risk Transfer business working alongside Legal & General Investment Management's (LGIM's) NavGuide service - a fiduciary management offering it launched in 2020 to allow smaller schemes to both consolidate their investments and gain access to economies of scale.
The NavGuide service also helps schemes with solution design and advice as well as supporting them with a technology platform that allows LGIM to analyse individual schemes' unique circumstances quickly and efficiently, enabling the firm to deliver bespoke solutions much more cost effectively.
LGIM head of fiduciary management Tim Dougall said this approach allows the firm to automate benchmark design and cashflow analytics and streamline the process for clients and their advisers.
The firm said it was the efficiency benefits gained from this way of working that has allowed it to discount the buyout price.
LGIM head of fiduciary distribution Lisa Purdy said the discount would be available to all NavGuide clients once they have used the service for three years and would be for a total of 1% of the buyout price - something she said could put buyout "within cheque-writing distance" for some schemes.
L&G head of PRT pricing and execution Gavin Smith said that the fact that his teams work closely with LGIM was also an advantage - meaning the assets of schemes using the service were more aligned with those of the insurer and were more suitable for in-specie transfer on buyout.
Smith said NavGuide's tech platform and monitoring also gave L&G good visibility as to how close they were to buyout and a much greater degree of transaction certainty.
While the individual deal sizes for NavGuide schemes were relatively small, Smith said this end of the market remained a vital part of the insurer's business.
He said: "It is very important to us that we are a whole of market provider and can effectively serve both big and small schemes."
Dougall added that while NavGuide schemes were not locked into a buyout with L&G - or indeed may have different endgame strategies - the firm was trying to make it as easy as possible for pension funds to transact should they wish to do so.
And he said the objectives of some schemes were changing as they went through the fiduciary process.
Dougall explained: "Some schemes come to us for investment growth but we can give them a sense of how achievable buyout is as well - often it is closer than they think."
He argued that NavGuide also fitted well into the broader defined benefit consolidation theme - and urged trustees to consider it alongside other options such as superfunds and DB master trusts.
Dougall added: "We would see NavGuide as part of that broader consolidation piece."