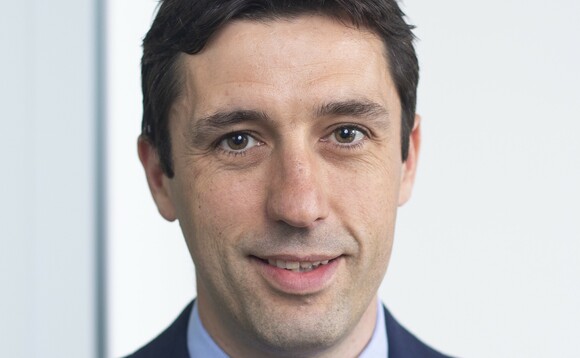 The Society of Pension Professionals (SPP) has announced that Steve Hitchiner has been elected as its next president.
The industry body said Hitchiner, a partner at Barnett Waddingham, will succeed former Isio partner James Riley on 1 June this year.
Hitchiner has almost 20 years' pension advisory expertise and sits on Barnett Waddingham's actuarial consulting board, which is responsible for client service and future strategy for this practice area. He is also a past chairman of the firm's pensions actuarial technical committee, which carries out research and provides technical support across the firm.
Hitchiner commented: "I would like to offer my sincere appreciation to outgoing president James Riley for his outstanding dedication, spirit, and enthusiasm towards the society over his tenure. Alongside [chief executive] Fred Emden, he has guided the SPP, building a stellar foundation for me to continue the SPP's valuable work during my tenure as president."
He added: "Over the course of my presidency, I intend to continue the SPP's strong track record influencing policy and provoking debate in the industry. I believe this is fundamental to get the best outcomes for our members, their clients and ultimately pension scheme members. I have a particular interest in the new funding regime, combined governance code, dashboards, superfunds, GMP equalisation, ESG and climate reporting, which I believe are all critical issues on which SPP can and should be taking a leading role.
"However, it is important that our industry doesn't focus solely on running off legacy defined benefit schemes, and outcomes for defined contribution (DC) members needs to be a priority for the SPP. Improving adequacy and providing the right information is an important part of this. But we also need more options for DC members to provide greater certainty and risk sharing in retirement"
SPP chief executive officer Fred Emden added: "It has been a privilege to work with James during his time as president and the growth of the SPP during his tenure is a testament to his leadership. I very much look forward to working with Steve and this next phase of strategic development. I am confident that he will further the progress made to date and continue to drive positive change within the Society and the industry at large."
Past and present: A list of SPP presidents
The Society of Pension Professionals - the organisation known before 2014 as the Society of Pension Consultants - has had presidents from a range of legal, actuarial and consulting backgrounds. The SPP's most recent presidents include:
2000-2002 Jane Samsworth
2002-2004 Donald Duval
2004-2006 Robert Birmingham
2006-2008 Mark Ashworth
2008-2010 Duncan Howorth
2010-2012 Kevin LeGrand
2012-2014 Roger Mattingly
2014-2016 Duncan Buchanan
2016-2018 Hugh Nolan
2018-2020 Paul McGlone
2020-2022 James Riley
2022-2024 Steve Hitchiner