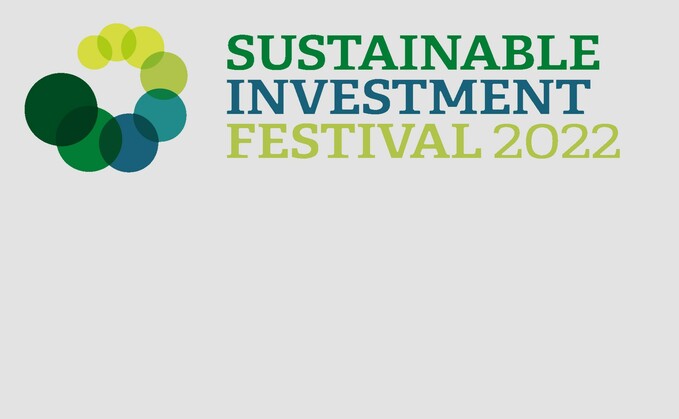 Sir Trevor McDonald, a legend of news and current affairs, has been named as the closing keynote speaker at the Sustainable Investment Festival on 22-23 June.
Sir Trevor will be in conversation with the event host Declan Curry - sharing his perspectives on the significant world events that have impacted our society and how he sees the role of today's news in driving change of people and behaviour.
There are now just two weeks left to register for this year's Sustainable Investment Festival, which will once again bring together pension consultants, trustees, scheme managers and fund selectors.
SIF 2022 - set to take place at The Brewery in London from 22-23 June - follows the success of last year's inaugural digital event and will feature pensions and financial inclusion minister Guy Opperman as a keynote speaker on Day 1.
Our pension professionals stream will cover vital topics of interest for the industry including effective stewardship; delivering impact through multi private assets portfolios; impact investing; aligning to Taskforce on Climate-related Financial Disclosure (TCFD) rules; and the role of data in ESG.
Other key focus points include: sustainable trends for the 2020s; biodiversity challenges and a look at the Taskforce on Nature-related Financial Disclosures; future proofing your scheme in the context of climate change; scenario analysis construction; and the broader future of sustainable investment.
Ten key reasons to attend
Pensions and financial inclusion minister Guy Opperman will present a leading keynote discussing the role of pensions in getting the UK to net zero and how and why climate and sustainability obligations must be taken seriously
Hear an exclusive session with campaigner Jonathon Porritt - founder of Forum for the Future - on the science and reality of climate change and how institutional investors and innovation can promote economic recovery
Join the discussion about the role of data in driving both stewardship and ESG analysis and hear how new technologies are driving much-needed engagement
Hear about how investment impacts biodiversity and what can be expected from the new TNFD framework
Learn how pension funds can navigate the investment exclusions maze and better align portfolio metrics and carbon emission metrics through the lense of fiduciary duty
Share best practice on regulatory compliance ahead of TCFD in our specialist session
Hear from Scottish Widows head of pensions and responsible investment Maria Nazarova-Doyle on why the pensions industry must care about connecting the 'E' and the 'S' in ESG
Discuss the evolution of effective stewardship and take a deep dive into schemes' power to make a significant impact on the climate emergency
Address the sustainability skills challenge: explore the evolving ESG skills required of today's pensions professional
Consider how pension funds can effectively hold their fund managers to account
SIF is the only event that brings pensions professionals together with fund selectors and financial advisers to help them better integrate ESG into scheme portfolios and provide solutions those who want to make a positive impact on society and the planet.
You can register for free here now for the event and to receive full updates
Incisive Media has also recently launched a new community-based site called Sustainable-Investment.com which hosts a wealth of resources for pensions and broader finance professionals focused on sustainability. You can sign up for free to be a member of the new site here.