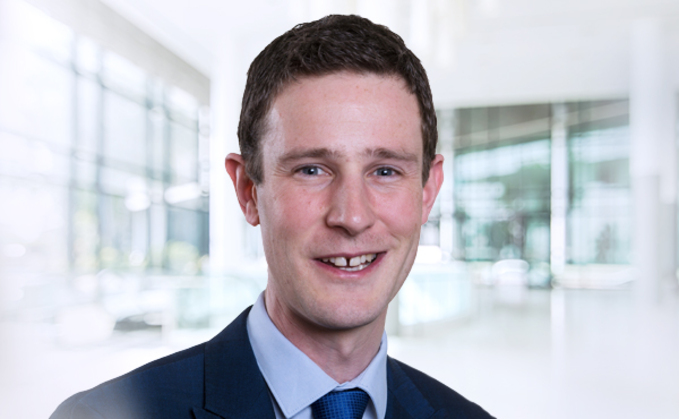 The majority of schemes have decided on an endgame plan and many are well on their way to achieving it, a PP poll conducted in association with Aon finds.
The polls ⁠— conducted during May and June as part of Professional Pensions' Pensions Buzz surveys in association with Aon ⁠— asked respondents what their scheme's endgame plan is, how they are progressing on their endgame journey, and how well aligned their scheme's stakeholders are in endgame planning.
It also asked respondents about their understanding of current longevity risk.
What is your scheme's endgame plan?
Pensions Buzz ⁠— 27 May 2022
Over half of schemes have decided on an endgame plans, the 27 May edition of Pensions Buzz revealed.
The PP poll found 27% of respondents had opted for self-sufficiency as an endgame option while a further 27% said they had decided to settle risk with an insurer and were currently working towards a transaction.
Some 24% of respondents said they were still investigating what the various options might mean for their scheme.
Just 11% of respondents said they hadn't yet discussed endgame options. A further 11% answered 'other'.
Of those who had agreed self-sufficiency, however, some were seeing this as a stepping-stone to an insurance transaction.
As one respondent noted: "We are targeting self-sufficiency in the medium term, with a view to a much longer-term insurance settlement."
Others noted that, while they were targeting self-sufficiency, they were "mindful" of other end game scenarios.
Of the respondents that said they were still investigating their endgame plans, several said they were continuing to "keep their options open".
Where is your scheme currently on its endgame journey?
Pensions Buzz ⁠— 3 June 2022
Just over a quarter of schemes are close to achieving their endgame strategy, with 13% of respondents saying their scheme is currently preparing for a transaction to achieve endgame and a further 23% saying their scheme is getting close to achieving endgame.
A further 25% said they regularly discussed their scheme's endgame strategy and had created a plan but were still a long way off reaching their endgame.
Some 12% of respondents said they were still too far away from being fully funded on a solvency position to start creating a plan and a further 15% said they had yet to discuss endgame planning.
One commented on their scheme's progress: "We have a two option plan, still to be finalised, and this will be formulated later this year/early next year looking at our current funding position, and dependant on the volatile economies going forward."
What is your understanding of current longevity risk?
Pensions Buzz ⁠— 10 June 2022
Two-thirds of Buzz respondents have a good understanding of the impact that Covid has had on mortality assumptions for their schemes.
The PP poll revealed that 22% of respondents said they had a clear understanding of the impact of Covid on mortality assumptions, while a further 48% said they had a reasonable assumption.
Some 20% of respondents said they had a loose understanding and 10% said they did not really understand the impact.
Of the respondents who said they had either a clear or reasonable understanding of the impact Covid has had on mortality assumptions, some thought Covid would be "short-term blip with little long-term impact" and would have "little impact on assumptions" as things currently stand.
Others said they thought it was still too soon to tell the impact of Covid on mortality. As one explained: "How can the past give insights to the health of the remaining members - are they all more healthy as the more frail have died, or do they now have long term conditions which will shorten their lives too?"
Another agreed: "We saw a peak in pensioner deaths in early 2021, but don't really know the long-term effects of Covid on longevity."
How well all aligned are the stakeholders in your pension scheme towards endgame planning?
Pensions Buzz ⁠— 17 June 2022
Nearly half of Buzz respondents said the stakeholders of their pension scheme were generally in agreement and well aligned.
The PP poll showed that 46% of respondents said scheme stakeholders were broadly in agreement, while 18% said they were having a few challenges with differing opinions. Some 4% of respondents said they could not agree a plan.
Nearly a third said the question was not applicable to their scheme and 1% chose the 'other' option.
Of those who said they were generally in agreement, however, it was clear that there was still some work to be done to agree an endgame strategy.
The respondents that said they had challenges with differing opinions, some said this was down to strategic differences.
One respondent summed up the challenge: "We are fairly close to agreement, but the employer is probably more conservative in its approach, due to scheme being well-funded and them not wanting to pay additional contributions to accelerate the end-game."
Summary
Commenting on the above Buzz poll results, Aon partner John Baines commented: "It is clear from the results of these polls that endgame planning is very much on the radar for most pension schemes, although schemes across the industry are at various stages along that process. Setting this strategy underpins how a scheme will operate for the remainder of its existence, so it's reassuring to see that those involved in running pension schemes have increased their knowledge of this area. In particular, many are seeking to understand their key risks and addressing them effectively in the best interests of their members".
Pensions Buzz is conducted each week to anonymously collate our readers' views on key news and trends. To take part, email our research team here.