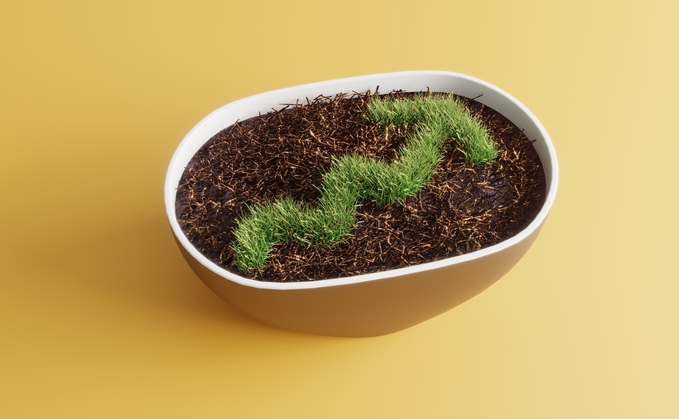 Trustees are facing challenges over the lack of long-term performance track records for sustainable funds as well as issues with the availability of such strategies, latest research finds.
The research - conducted by Professional Pensions in association with Aviva Investors - found that some 69% of trustees believed that a fund or strategy that integrates sustainability into its investment process is likely to outperform over the long term.
Some 64% also agreed that such a fund or strategy was also likely to be a lower risk over the long term.
The trustee research also found that the percentage of scheme assets invested in sustainable or impact assets was growing quickly - with schemes expecting to invest around 46% of their assets in sustainable assets and about 17% in impact assets in three years' time, compared to about 29.5% and 10.5% today.
But, despite this rate of growth, trustees said there were still challenges around the performance track records and availability of sustainable funds.
The report said that while some sustainable funds have long multi-year track records, the availability of sustainable funds at their present scale is a relatively new phenomenon, meaning that the track records lack the historical depth of other types of investment.
The other major hurdle for schemes is the variety of sustainable fund options in the marketplace. Comments from trustees suggest that the size of the sustainable fund menu is, presently, a bit like shopping in a high street convenience store compared to a sprawling out-of-town supermarket - good for basic options, but you won't find niche ingredients.
And, according to one respondent, good passive options are one area where the shelves are still empty.
As one respondent noted: "Until there is a range of passive [ESG] investments with a track record to recommend them, or a strong case from our advisers, it is currently unlikely that a sizeable change will happen."
Aviva Investors head of UK and multinational defined benefit pensions Matthew Graham acknowledged the difficulties many trustees face - noting that more transparency from investment managers could help shift the dial.
He said: "There is a cycle that needs to be broken - increasing the range of sustainable funds naturally means these funds won't have track records, meaning investors are reticent to invest.
"Investment managers have a key role to play in providing trustees with the confidence that the investment approach being taken, the resources being committed and objectives being targeted are clearly articulated and evidenced."
But Graham said this also needs to be matched by meticulous due diligence on the part of schemes.
He added: "Trustees and pension schemes for their part, need to be bold in their allocations but spend time peeling back the green labels of funds and really doing their due diligence, ensuring their investments mirror their objectives.
"The answer is not to do nothing. Waiting for a three or five-year track record will mean the opportunity to ensure assets are invested in the right investments and the society we live in address the climate challenge is addresses, will have passed us by."
About the research
The full research report - Mastering the green challenge: What trustees really think about sustainability - includes the results of a survey of more than 100 pension scheme trustees, looking at their attitudes to sustainable investing.
The report looks at the business case for sustainable investment; the merits of engagement vs disinvestment as ways of exercising stakeholder power; and also discusses the challenges of Taskforce on Climate-related Financial Disclosure regulations and the impact they could have on trustee engagement.
It also features comments and opinions from a series of in-depth interviews with professional and lay trustees on the topic.
The full report can be downloaded by completing the form below.