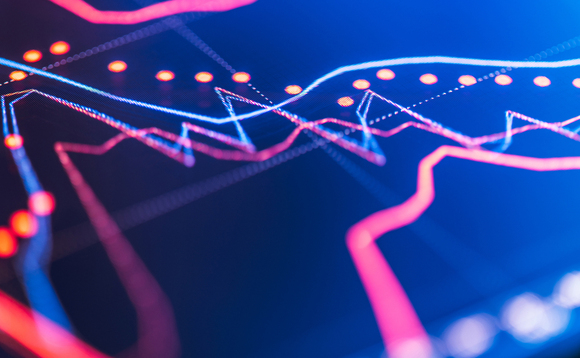 Global dividends surged by 11.3% on a headline basis to an all-time quarterly high of $544.8bn (£460bn) in Q2 2022, according to the latest Janus Henderson global dividend index.
The asset manager said underlying growth was even stronger at 19.1% once the strength of the US dollar and other factors were taken into account.
It added that 94% of companies raised payouts or held them steady in the second quarter - adding that, despite the significant economic disruption caused by the pandemic, global dividends have surpassed pre-pandemic levels.
Moreover, it said the recovery was so strong that dividends are now only 2.3% below the long-term trend, although noted this marginal shortfall can be attributed to the dollar's recent strength.
Janus Henderson said the strong Q2 figures follow a profitable 2021 when companies enjoyed rising sales and expanding profit margins on the back of soaring post-pandemic demand.
It said that, as a result of the Q2 increase, it was making a modest upgrade to its annual forecast and was now expecting 2022 payouts to reach $1.56trn - up from its forecast of $1.54trn last quarter. It said this translates into headline growth of 5.8% year-on-year, equivalent to an 8.5% increase on an underlying basis.
Rebound in European and UK dividends
Janus Henderson said the primary regional drivers for Q2 dividends were Europe and the UK, with each showing a significant recovery from the impact of the pandemic during their peak Q2 dividend season. Both regions were up by almost a third on an underlying basis.
It said that, with many European companies (ex UK) paying dividends just once a year, Q2 2022 was the first opportunity since 2019 where the majority paid normal dividends - noting that the lifting of central bank restrictions on bank dividends was especially important in the two regions.
The asset manager said key sector trends played out internationally, adding that surging cash flows from high oil prices meant oil producers contributed two-fifths to second quarter growth; those in Brazil and Colombia in particular contributed significantly.
It said banks and other financials accounted for another two fifths, while consumer discretionary sectors, especially car manufacturers, also delivered strong dividend growth. But it said lower special dividends and a steep cut from AT&T held back technology and telecoms respectively.
Head of global equity income Ben Lofthouse said: "The second quarter was a little ahead of our expectations, but the rest of the year is unlikely to see such strong growth. Many of the easy gains have now been made as the post-Covid-19 catch-up is almost complete. We are also facing a significantly slower global economy and the headwind from the strength of the US dollar.
Lofthouse added: "As we move into 2023, there will be no more impetus from post-Covid-19 catch-up payments. Moreover, slower global economic growth and the likelihood that mining dividends are now close to peaking will add a further headwind, though exchange rates are unlikely to act as a significant drag on headline growth next year given the currency impact witnessed in recent months. Overall, dividend growth is likely to be slower next year given the current economic outlook.
"It's important not to let short-term uncertainty cloud the long-term view. There is nothing to suggest that global dividends cannot sustain over the long term the 5-6% annual growth rate we have become used to. The economic cycle rises and falls, exchange rate fluctuations dissipate almost entirely over the long-term, and even the impact of Covid-19 on global payouts has already been overcome."