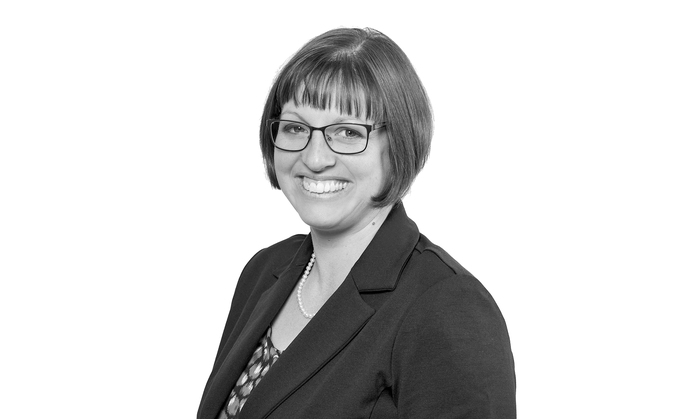 This week's appointments included hires at Ross Trustees, Zedra Governance and B&CE.
B&CE appoints group general counsel
October 14, 10:16AM
B&CE has appointed Graham Wrightson as group general counsel, to lead the firm's legal team.
Wrightson joins from Stephenson Harwood where he was a partner in the pensions group. Prior to this he was a pensions partner at Squire Patton Boggs and head of legal consulting at Mercer.
He is also a member of the Association of Pension Lawyers.
B&CE chief finance officer Sue Hunter said: "Graham's wealth of experience and leadership qualities will be a huge asset to B&CE. We're delighted to have him onboard at a crucial time for the pensions industry, and an exciting time for B&CE."
Wrightson added: "It's an exciting time to have joined B&CE, an organisation which continues to go from strength to strength and one which leverages that success by helping six million workers save for their futures. I am looking forward to working with the legal team and playing my part in B&CE's continued development, while helping people make proper financial provision for later life."
By Holly Roach
UKSIF appoints Maria Nazarova-Doyle to board
October 13, 3:39PM
UK Sustainable Investment and Finance Association (UKSIF) has appointed Maria Nazarova-Doyle, head of pension investments and responsible investments at Scottish Widows, to its board.
The association has also reappointed Rishi Madlani, head of sustainable finance and just transition at NatWest Group to the board.
The board oversees the strategic direction and long-term ambition of UKSIF and helps to ensure that the views of the membership remain at the heart of its strategy and programme of activities.
Board members serve in a personal capacity and are elected by UKSIF's members each year at its annual general meeting, which took place today (13 October).
UKSIF chief executive James Alexander thanked outgoing board member, Invesco's global head of ESG Cathrine de Coninck-Lopez for her "enormous contributions and service to the board".
He said Madlani and Nazarova-Doyle will both bring enormous knowledge and expertise on the sustainable finance agenda in the UK and the pressing challenges facing UKSIF's members in their efforts to transition.
He added: "Their appointments come at a hugely important juncture for the UK's sustainable finance industry. I'm looking forward to working closely with Maria, Rishi, and the whole Board to continue to advance our mission and drive forward the industry's role in contributing towards the UK's net-zero ambitions."
By Stephanie Baxter
Ross Trustees adds eight to team
October 12, 1:59PM
Ross Trustees has added eight new employees to its team, as it continues to grow its client base.
The firm has appointed Michael Clark as a trustee director, and Victoria Baxter, Richard Haslam and Philippa Watson as assistant associates.
Also, Lilly Howe has been hired as an executive assistant and Maha Spaul becomes payroll assistant.
Additionally, the firm has appointed Lynne Boston as bids manager and Stephen Kelly becomes an associate.
Ross Trustees chief executive Andrew Bradshaw said: "Ross Trustees is a growing business, and I am really pleased to welcome more team members to the family. As we continue to invest in our clients and our people, we are always looking to promote professional trusteeship as the dynamic and rewarding career path we know it is.
"Our focus is on providing a people-focused environment where diverse talent prospers, and we're looking forward to working with our new colleagues to ensure that vision is achieved.
"The current environment means pension schemes will need expert support more than ever to manage the demands and pressures placed on them. With a newly expanded team in place, we are confident we can continue to ensure our clients are well looked after and supported."
By Holly Roach
Punter Southall appoints client director
October 11, 3:09PM
Punter Southall Governance Services (PSGS) has appointed Sophia Harrison as a client director.
She joins from Insight Asset Management where she was a client director with responsibility for relationships with large institutional investors.
Prior to this she worked at Barnett Waddingham and Cardano in various roles including a senior investment consultant within fiduciary and advisory governance models, liability driven investment (LDI) portfolio manager and LDI manager researcher.
Sophia trained as an actuary with Punter Southall in 2006 before moving to P-Solve (now Schroders Solutions) in 2008.
PSGS chief executive Wayne Phelan said: "We're delighted to welcome Sophia back to the Group. She will be a real asset to our PSGS team with her ESG and investment experience and expertise, which will be invaluable to our clients."
Harrison added: "In previous roles I had a strong focus on responsible investment and ESG analysis, and I'm looking forward to using those skills to lead the ESG conversations that trustees, sponsors and advisers need to have.
"I really enjoyed the working culture at Punter Southall and I'm excited to be back, this time in a trustee position, and to use my ESG experience to influence positive change."
By Holly Roach
TPR appoints investment consultant
October 11, 10:30AM
The Pensions Regulator (TPR) has expanded its investment team with the appointment of Jenny Roe as investment consultant.
She joins from Isio where she was a senior manager in defined contribution investment.
Prior to this, she held multiple roles at KPMG over a seven-year period including executive consultant. She also previously led the firm's C-Suite programme.
In a post on Linkedin, Roe said: "I'm really excited to be joining the investment team at TPR! It's been a great week so far and thanks to everyone for making me feel so welcome."
By Holly Roach
Barnett Waddingham appoints senior consulting actuary
October 11, 10:29AM
Barnett Waddingham has expanded its general insurance team with the appointment of Fearghas MacGregor as senior consulting actuary.
MacGregor joins the firm from Markel International where he was a capital actuary and actuarial analyst.
He has also worked on internal model development and approval, and major model change applications with PRA and Lloyd's.
Barnett Waddingham partner and head of general insurance Cherry Chan said: "Fearghas joins us with vast expertise in this field, including capital modelling, Solvency II and risk management. His knowledge, teamed with the extensive experience across all our current consultants, allows us to continue providing bespoke services to each and every client."
MacGregor added: "The insurance industry is continuously changing and adapting to business challenges and regulation. I'm looking forward to working with Barnett Waddingham, which provides opportunities for its people to thrive and ensures each client can benefit from a tailored experience, as capital modelling is not a one size fits all requirement."
By Holly Roach
Kim Nash to become MD of Zedra Governance as Richard Butcher steps back
October 10, 12:02PM
Kim Nash will take over as managing director of Zedra Governance - the trustee firm formerly known as PTL - taking over from Richard Butcher, who is stepping back from his management and operational roles ahead of 'eventual retirement'.
Zedra - the corporate services business that has been acquiring a number of businesses in the pensions space, including Inside Pensions in February 2021, PTL in January 2022 and Caledonian Trustees in June this year - said the appointment would take effect from 1 November 2022.
Nash said: "Since joining the firm I have been fortunate to be part of some significant company milestones, most recently with the transition from PTL to Zedra.
"During those years, not only has the organisation become one of the top five professional trustee firms in the market, but the market itself has grown and evolved significantly. This new market environment and enhanced organisational resources bring even more opportunity."
Nash added: "We have always prided ourselves on our commitment to innovation - anticipating change and what that means for our clients. Over the next few years, as part of the Zedra family, we will focus on enhancing our existing team of trustees and governance experts, continuing to develop practical and innovative solutions for our clients and their evolving needs whilst, as ever, keeping the delivery of good outcomes for members and employers alike as our top priority."
Zedra chief executive Ivo Hemelraad added: "Kim is well known for her energy, vision, and expertise. This enviable combination of skills will be a real asset in her new role, providing strategic direction for Zedra Governance. I am very much looking forward to continuing our work together."
Kim will be assuming the role from Butcher who has held the position since 2010. Butcher will be giving up his management and operational duties, and cutting back his working week, as a first and significant step towards eventual retirement.
Zedra Governance said Butcher will, however, remain at the firm for a time as a client director and continue to look after his current portfolio of clients.
Butcher commented: "Kim joined Zedra as a client director in February 2012 and became a member of the board in 2017. Her calm assurance, excellent people skills, and extensive technical knowledge have made her one of the most sought-after professional trustees in the industry and I wish her success in her new role. No doubt she will continue being a great asset for the team and our clients."
Nash is a qualified actuary and highly experience professional trustee, having been appointed to the boards of numerous defined benefit, defined contribution, and hybrid pension schemes, and master trusts and independent governance committees.
By Jonathan Stapleton
Steven Levin to succeed Paul Feeney as CEO of Quilter
October 10, 11:02AM
Quilter has announced that Paul Feeney will step down from his role as director and chief executive officer (CEO) of the firm from 31 October 2022 and will be replaced in his role by Steven Levin.
The wealth management firm said the handover was in line with its long-term succession plan - noting that Levin has led Quilter's affluent segment since its formation and had deep business experience across the firm, having been with the group (and its predecessor companies) since June 1998.
The appointment is subject to regulatory approval. Quilter said Feeney would remain available after the change to support an orderly transition.
Chair Ruth Markland said: "On behalf of the board, I would like to express our deep gratitude to Paul for leading the business for the last decade and for transforming Quilter into the modern wealth manager it is today. He leaves with our very best wishes for his future endeavours.
"I am pleased to confirm the appointment of Steven as CEO and that there is an appropriate transition period to ensure an orderly handover. I am confident that Steven will take our business forward and deliver on its potential, supported by the strong executive committee that Paul has built."
By Jonathan Stapleton
Osborne Clark appoints partner in pensions team
October 10, 10:16AM
Osborne Clark has appointed Carol Dick to the role of partner in its pensions team.
She has more than 20 years' experience advising trustees and employers on all aspects of their pension arrangements and joins from PwC where she was a senior manager.
Prior to that she was a partner in Squire Patton Boggs' pensions practice.
Osborne Clarke head of pensions Jonathan Hazlett said: "We are extremely pleased that Carol has agreed to join us. She has a wealth of incredible experience both as a partner at Squires and as a senior manager at PwC.
"This is another important step in our strategic plan to build the size and experience of the practice to strengthen its services to employers and trustees on all areas of pensions law and practice."
Dick added: "I am very excited to be joining Osborne Clarke's well established and highly regarded pensions team at a time when the demands on trustees and employers alike continue to be as challenging as ever. I am looking forward to being part of this growing team and contributing to its continued success."
By Holly Roach